ECOSMART HOME AUTOMATION: Innovation for opening doors, controlling services and saving energy in accommodation facilities
In the hospitality industry, efficient hospitality management is key to delivering a quality customer experience and streamlining internal operations. ECOSMART home automation is the cutting-edge solution that revolutionizes the way hotels, campsites and other facilities manage access to rooms, control electrical services and save energy. In this article, we will explore the innovative features of ECOSMART and the benefits it offers to hospitality establishments, including the replacement of traditional switches with ECOSMART WiFi switches.
Opening doors without keys
A key advantage of ECOSMART is the opening of doors without the use of traditional keys. Through the use of unique codes generated by the ECOSMART platform, guests can access the rooms in a safe and comfortable way. The codes are sent to guests via email or WhatsApp, eliminating the need to physically manage and hand over the keys. This offers increased security, as the codes can be deactivated if lost or stolen, without having to replace the entire lock. In addition to secure access, code management can be easily done through ECOSMART's intuitive interface.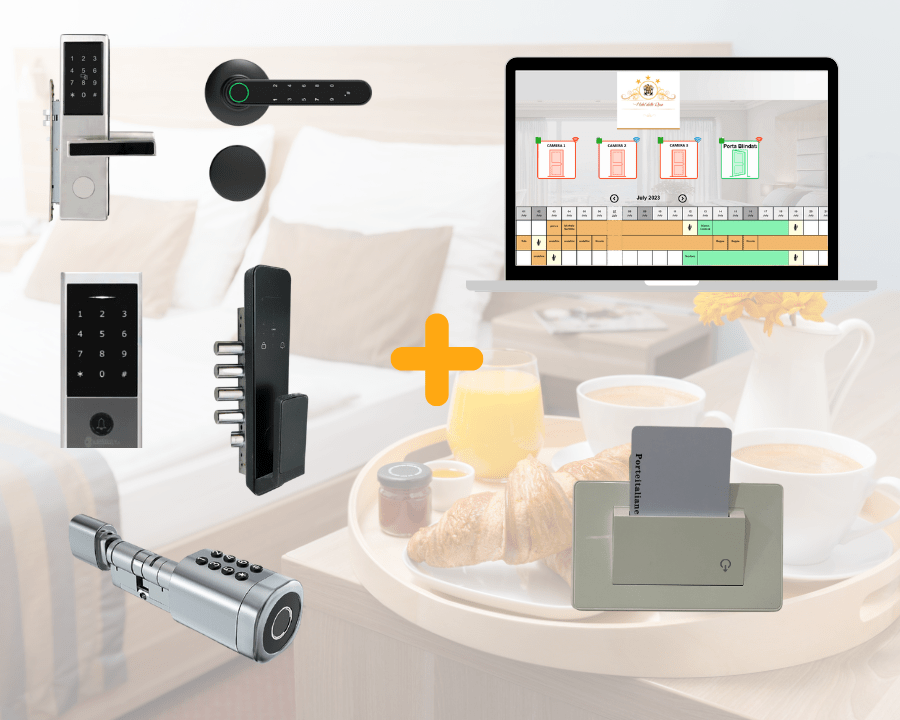 Centralized management of electrical services
ECOSMART goes beyond opening doors and offers centralized management of electrical services in accommodation facilities. Using ECOSMART WiFi switches allows efficient control of lights, air conditioning, heating and other electrical devices in every room and common space. Thanks to the ECOSMART platform, it is possible to monitor and regulate energy consumption, optimizing efficiency and reducing waste. Furthermore, the integration of RFID codes and cards allows for an intelligent energy saving system. When a room is unoccupied, the combined use of codes and RFID cards can automatically turn off unnecessary electrical services, thus contributing to overall energy savings.
Integrated management and booking planning
Another advantage of ECOSMART is its management system integrated with a reservation planning. This tool allows managers to intuitively view the booking calendar, assign rooms based on guest requests and keep track of availability. Thanks to this feature, booking management becomes efficient and avoids overlaps or errors in room management. Integrating management with door opening and electrical service control on a single platform offers a smoother workflow and simplifies day-to-day operations.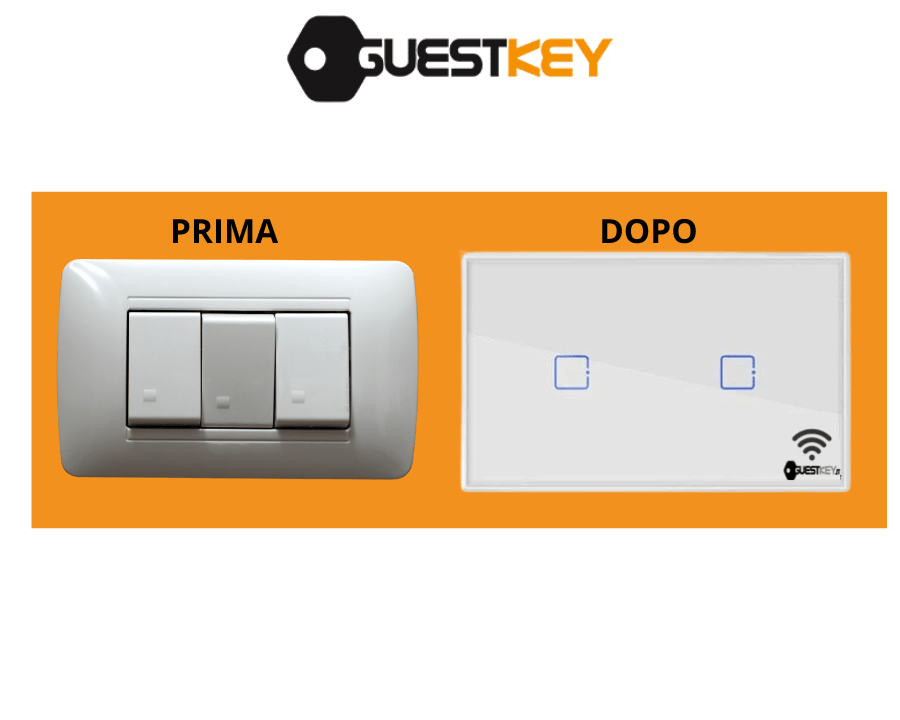 Energy saving and sustainability
ECOSMART actively promotes energy saving and sustainability in accommodation facilities. Thanks to the centralized management of electricity services and the implementation of intelligent solutions such as the joint use of codes and RFID cards, it is possible to reduce unnecessary energy consumption when the rooms are not occupied. Furthermore, our ECOSMART home automation system offers fantastic technology; the energy saver pocket, which allows guests to easily control the electricity in their room, contributing to a conscious use of resources and the reduction of waste. ECOSMART represents a significant innovation for accommodation facilities, offering advanced solutions for opening doors, controlling electrical services, saving energy and managing reservations. Check out our full tutorial.
Replacing traditional home switches with ECOSMART WiFi switches allows centralized and intuitive management of electrical services. The ECOSMART platform integrates keyless door opening, management of electrical services, management with booking planning, all aimed at energy saving and sustainability. If you want to find out more about our ECOSMART home automation systems, we invite you to try the free demo on our website and personally experience all the advantages that ECOSMART can offer to your accommodation facility.