Home automation and energy efficiency in hotels
Modern hotels have a number of goals to achieve in terms of energy efficiency, the use of home automation can help, as it represents one of the best ways to optimize energy costs and reduce environmental impact. Modern electronic systems allow centralized control of all lighting, heating, air conditioning and auxiliary systems, helping accommodation facilities to save energy and money.
In this article we will see how hotels can achieve greater energy efficiency thanks to home automation.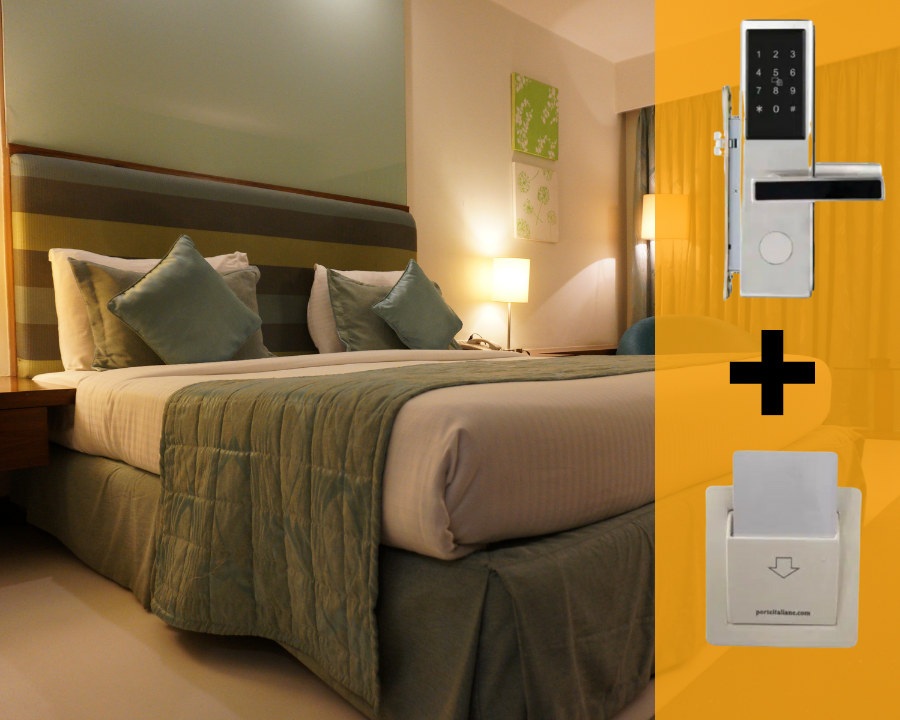 How home automation can help the energy efficiency of accommodation facilities
In addition to convenience and convenience, home automation can also contribute to energy efficiency. Thanks to special devices it is possible to have a more precise control of energy consumption, increasing efficiency.
For example, a home automation system can be programmed to turn off electrical appliances when they're not in use. You can also set a schedule to adjust the room temperature according to your habits. This way, heating or cooling is set only when needed, reducing energy consumption. Additionally, a home automation system can be programmed to automatically turn on lighting based on the time of day and turn it off when it's not needed.
Finding the home automation lock solution suited to the needs of the hotel
Depending on the type of hotel, hotel automation needs may vary. In any case, it will be necessary to consider the installation of energy saving devices in each room. This will allow customers to set the environment to be more comfortable based on their individual preferences. Additionally, a home automation system can help reduce energy costs, as it allows hotel staff to control and regulate room temperature and lighting more efficiently.
Another important aspect to consider is safety. A home automation system can provide hotels and B&Bs with a higher level of protection. For example, motion sensors can be installed to detect any suspicious activity, or an internal alarm system can be provided to notify the hotel when a room has not been used for a predefined period of time.
Advantages of using home automation in hotels
Home automation represents an opportunity for hotels to provide an exceptional stay experience for their guests. Thanks to the integration of automation systems, hospitality structures can take advantage of a wide range of advantages that contribute to improving the traveler experience.
As seen, the implementation of home automation allows guests to control the comforts of their room from a single interface. Systems of this type can regulate lighting, temperature, entertainment, curtains and much more. Additionally, some home automation systems allow for greater personalization, as guests can select their preferences and keep them as the default settings. This can help create a more welcoming atmosphere and create a truly personalized experience.
Guest Key and Porte Italiane home automation solutions
It is evident that the implementation of advanced home automation solutions offers a wide range of benefits. The integration of such technologies into daily life can have a significant impact on energy efficiency, safety and convenience. Home automation can be used to control devices such as lights, electrical appliances, heating, ventilation and air conditioning systems, alarm systems and entertainment systems.
Another great feature of home automation is customization: to create your own customized system, in this regard, contact the experts of Porte Italiane, available at the numbers 0941 901172 and 0941912335. In addition, we refer you to the Guest Key solutions catalog dedicated to the more efficient management of hotels and commercial establishments.