Hotel automation: 5 ways to manage your hotel via smartphone

.
Hotel automation, in recent years, has made great strides, and allows managers of accommodation facilities to manage tasks and activities effortlessly. Imagine you are on vacation, under the sun of a Caribbean beach. Or in a city of art, to visit the most important monuments, but at the same time, a guest is going to your hotel. All you need to guarantee a welcome with bows is your smartphone.
Below we explain how your mobile device can be your most loyal ally for the management of your hotel. Thanks to home automation, in fact, you can:
Control remote access

Set predefined lighting and air conditioning scenarios

Use smart appliances

Automate the entrances
The first thing a guest wants to do once they arrive near an accommodation facility is to enter. In traditional hotels, the door is usually always open, and for this you need to have at least one employee at the reception. With hotel automation, none of this is needed. The door of the structure remains closed, and can be easily unlocked via smartphone.
All the guest has to do is call your number, report his arrival, and wait for you to open the door. A simple and quick method, thanks to which it is impossible to make mistakes. But also totally safe, because you are the first person to choose who can enter your hotel.
Smart rooms: setting of lighting and temperature.
Once inside the hotel, the traveler immediately wants to enter the room, sit back and relax. Better still if the room is already air conditioned correctly, and with the lighting systems already on. To do this, in traditional hotels, it is necessary to act manually on the various systems, with a waste of time and electricity.
Thanks to hotel automation, however, just a click on the computer or a tap on the phone. It is possible to set predefined scenarios in order to remotely activate air conditioners, lights and music speakers. In this way, every guest, when they enter their smart room, can enjoy an environment totally suited to their needs.
And if the music is not to your liking, it can also require you to change genres.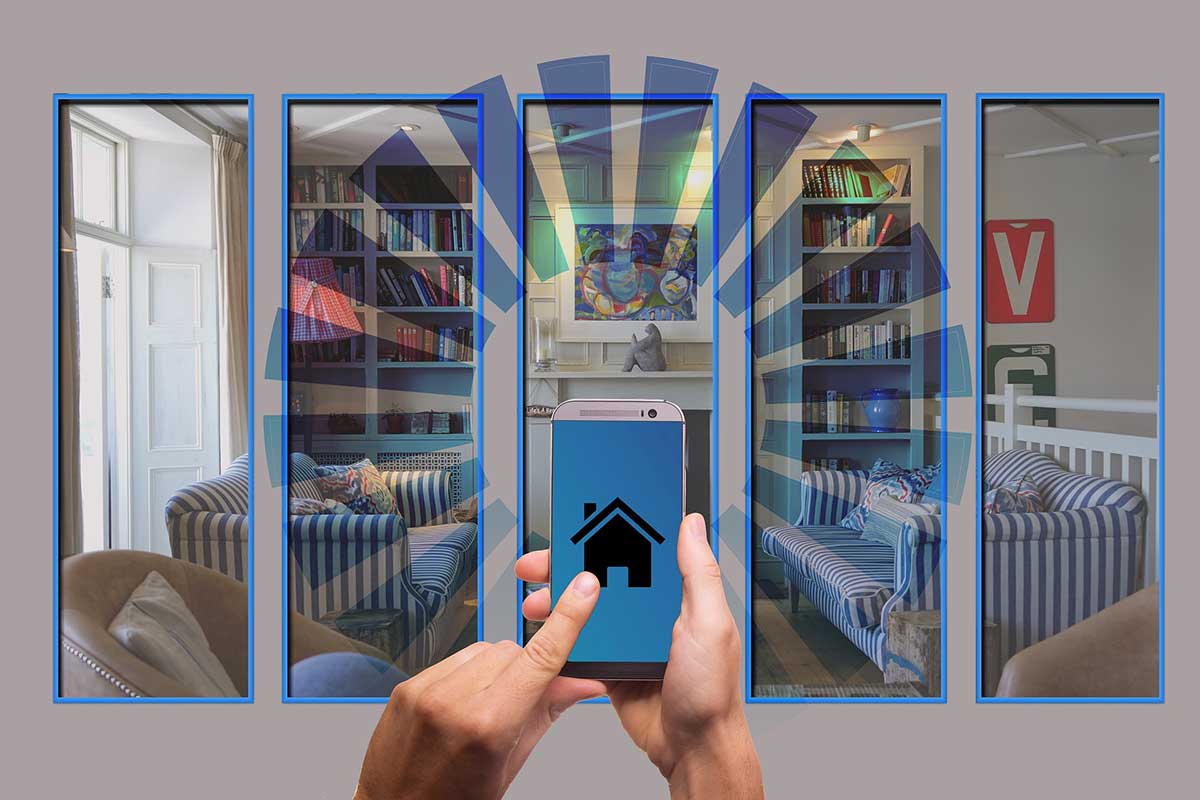 Smart appliances controlled via smartphone

.
The common areas of the accommodation facilities constitute an area of intervention of high importance. Home automation for hotels, in fact, allows you to create a quality experience even outside individual rooms thanks to smart appliances.
Say that your guest, tired from the long journey, enters your unlocked structure remotely. The environment is fresh, welcoming, but something is missing: drinking a good coffee would be the best. Nothing could be simpler: with automation and home automation for hotels, it is possible to remotely control small appliances such as coffee machines. So just a touch and the drink, hot and aromatic, is ready to be enjoyed by your host.
Automation of entrances to rooms with electronic control units

.
A nice holiday cannot be called such without a little autonomy. Choosing when to enter or leave your room is essential, because it allows you to better manage your time. Hotel automation with electronic access control units, automation of the entrances to the rooms becomes quick and easy.
It is enough to provide guests with the appropriate cards, prepared for the opening of a single room exclusively for the time of the stay. Thanks to these, every traveler can easily enter and leave his / her smart room, without having to carry heavy keys or other bulky objects.
Choose the hotel automation systems of Porte Italiane

.
As seen, hotel home automation is an essential element to make your accommodation shine. In Italy, according to the latest Istat data, (https://www.istat.it/it/archivio/232137), there are about 33 thousand hotel establishments, as well as 183 non-hotel establishments. The competition is therefore extremely tight, and only by offering a quality offer can you hope to earn new guests. (Domotics)

Then rely on the experts of Porte Italiane: for over 50 years we have been offering interior doors, hotel supplies and residential and hospitality home automation systems. Contact us now (https://www.porteitaliane.com/contattaci) to start modernizing your hotel and attracting new guests!