New Trends: Short Holidays and Foreign Tourists – Self Check-in Becomes Indispensable for Hospitality
In recent years, the hospitality sector has faced an unprecedented set of challenges, including the global pandemic which has led to significant disruptions in travel and tourism. However, with the evolution of the health situation and the advance of vaccination, the world of tourism is showing signs of recovery. In this context, we are witnessing new trends and significant changes in the sector, in particular with the emergence of an interesting phenomenon: the growing interest in short breaks, from both local and foreign tourists. This new approach to travel has led accommodation facilities to reconsider their offers and to introduce innovative solutions to meet the needs of customers who are increasingly oriented towards quick and targeted stay experiences. In this context, Self Check-in is proving to be an indispensable element for offering an efficient and satisfying stay experience.

The Rise of Short Breaks and Changing Travel Behavior:
With the transition from a period of lockdown and restrictions, many people are now eager to travel again. However, long journeys may not always be practical or preferred, especially considering the uncertainties related to the health situation in different destinations. As a result, many travelers are opting for shorter, more focused travel experiences. According to data provided by Istat for the first six months of 2022, tourist trips characterized by stays of one or a few nights increased by 31.6% compared to the previous year. This trend has been driven by a shift in traveler preferences, with a growing demand for more concise and dynamic stay experiences.
Meeting the Needs of Short Term Tourists:
The growing interest in short breaks has posed new challenges for accommodation facilities. Travelers who choose short breaks have different needs than those who opt for longer holidays. They want to maximize the time they have to explore the destinations they visit, avoiding wasting time in bureaucratic formalities or waiting. In response to these new needs, Self Check-in has proven to be a winning solution to offer a quick and efficient registration experience. With Self Check-in, tourists can access their accommodations autonomously, reducing waiting times and simplifying the initial phase of their trip.
The Crucial Role of Self Check-in for Foreign Tourists:
Short breaks are often the preferred choice for foreign tourists, especially when visiting a new continent or a region with many destinations to explore. These travelers often move from one city to another, visiting different locations during their journey. Consequently, arrival times at an accommodation facility can be unpredictable, due to flights or night trains. Self Check-in proves to be particularly useful in these situations, allowing tourists to access their accommodations at any time, even outside reception opening hours. Accommodation facilities that offer Self Check-in attract the attention of these tourists more, improving their visibility on booking platforms and contributing to business growth.

GuestKey Self Check-in Efficiency and Energy Saving with Integrated Home Automation:
In the context of Hospitality, efficiency is essential to ensure a satisfying stay experience. To facilitate the adoption of Self Check-in, innovative solutions such as GuestKey's Ecosmart locks are gaining popularity among hospitality establishments. These locks allow customers to check-in independently, without having to go through the reception. Using their smartphone, tourists can open the door of their accommodation quickly and safely. This type of Self Check-in is particularly suitable for short-stay travellers, who can thus begin to fully enjoy their stay from the moment they arrive.
In addition to the benefit for tourists, GuestKey's Ecosmart locks also offer a series of advantages for the staff of the facility. With the ability to manage locks remotely and to send temporary codes to guests, staff can guarantee secure and flexible access control, even in the event of arrivals at unconventional times.
But the advantage of Self Check-in doesn't stop there. Integrated home automation technology is revolutionizing the hospitality sector, allowing more efficient management of energy resources. Through automation and centralized control, home automation can help reduce energy costs for hospitality establishments. For example, heating, lighting and air conditioning can be adjusted according to the actual needs of the guests and their use of the rooms. This leads to greater energy efficiency and a reduction in consumption, contributing not only to economic savings but also to a positive impact on the environment.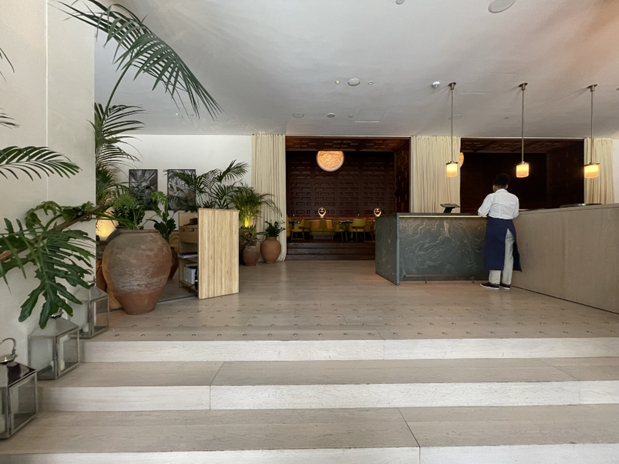 Intelligent use of home automation can also increase customer comfort and satisfaction. With the ability to control interior environments in a personalized way, tourists can adjust the temperature and lighting according to their preferences, creating a more welcoming and comfortable atmosphere. This approach to hospitality based on the personalization of experiences is increasingly appreciated by modern travellers, who are looking for a tailor-made and up-to-date stay.
In conclusion, the Hospitality sector is facing a phase of profound change, with travelers increasingly preferring quick and targeted stay experiences. Short breaks and foreign tourists are redefining the way in which accommodation facilities welcome their guests, requiring innovative solutions such as Self Check-in and integrated home automation. With cutting-edge solutions such as GuestKey's Ecosmart locks and the intelligent use of home automation, accommodation facilities can offer an efficient, personalized and sustainable stay experience, thus guaranteeing a quality welcome and a positive impact on the environment. The future of Hospitality looks bright, with growing attention to the needs of tourists and a constant search for innovation to meet the expectations of an increasingly demanding and aware public.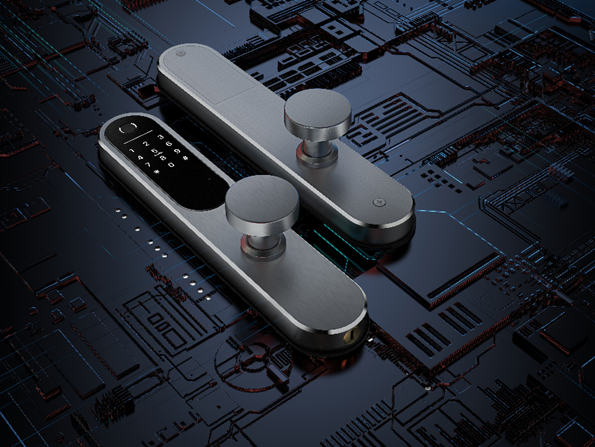 In this panorama of changes and new trends in the Hospitality sector, Self Check-in and integrated home automation are confirmed as key elements to guarantee a modern, efficient and cutting-edge stay experience. If you manage an accommodation facility and wish to offer a quality welcome, we invite you to discover GuestKey's innovative solutions.
Visit the link https://www.guestkey.it/product-category/serrature-ecosmart-control-accessi/ to learn about our line of Ecosmart locks for access control. Thanks to these locks, you will be able to implement Self Check-in in your facility, allowing your guests to access their accommodations independently and safely. Not only will you offer a fast and smooth recording experience, but you will also contribute to energy savings thanks to the integration of home automation.
Find out how GuestKey can help you improve the efficiency of your business and ensure an unforgettable experience for your guests. Don't miss the opportunity to be at the forefront of the hospitality sector and to meet the new needs of modern travellers. Click on the link and find out more about GuestKey's solutions for Self Check-in and integrated home automation. Your accommodation facility deserves the best, and with GuestKey you can get it.