User manual: electronic keyboard lock.
Electronic door lock keypad functionality.

Tourism is changing and therefore the reception structures must also change. The use of an electronic door lock release keypad, especially for hotels, can be very useful. Thanks to this product, a real novelty proposed on the market by Porte Italiane, it is possible to manage accesses at best, limit electricity consumption and give guests more freedom. Managers are also relieved of check-in and check-out tasks.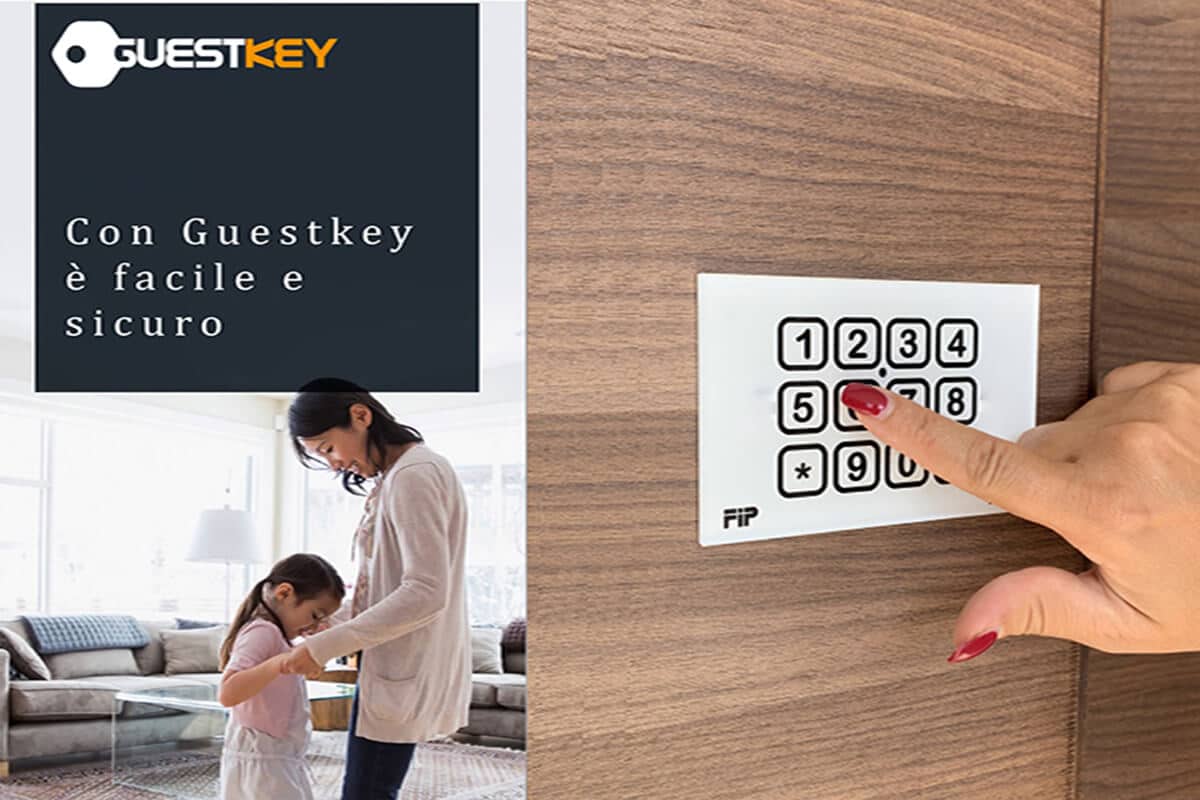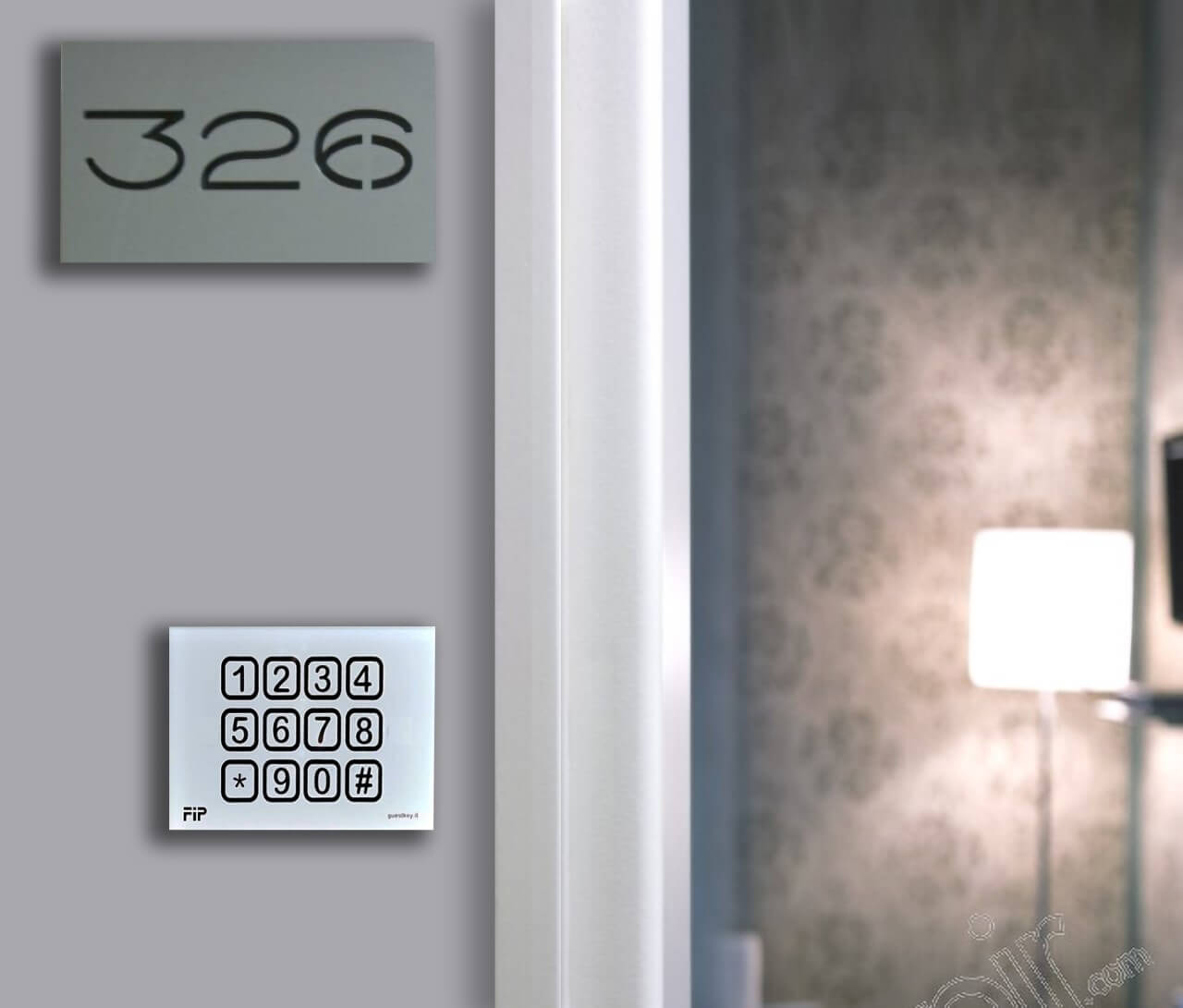 GuestKey è un prodotto FIP S.r.l., azienda dal 1969 specializzata nella produzione di porte, 50 anni di esperienza conferiscono altissimi standard qualitativi made in Italy, con certificazioni UNI EN ISO 9001:2000 e UNI ISO 14001:2015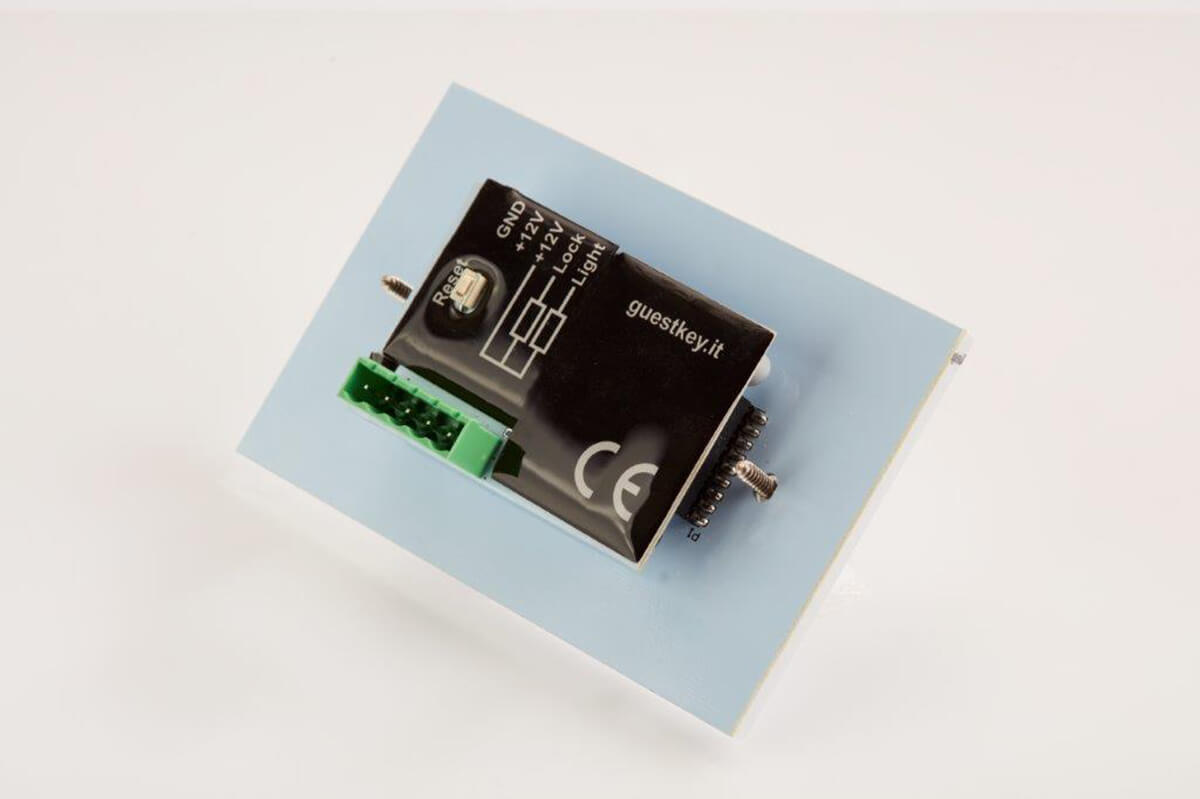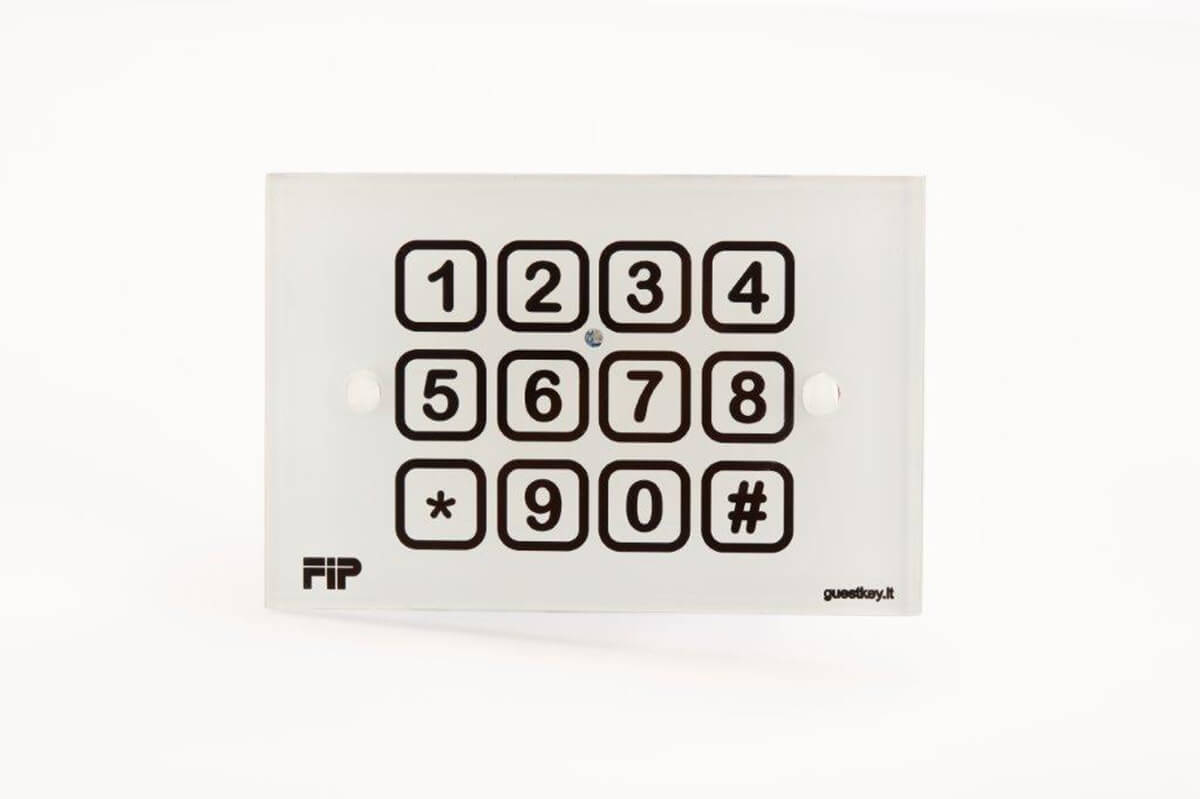 La tastiera apriporta Guestkey è una serratura elettronica professionale con codici criptati temporanei. Un moderno sistema per la gestione degli accessi. Facile da usare e sicura, presenta svariati vantaggi per le strutture che ne fanno uso, offrendo un sistema comodo e risoluto.
SCOPRI TUTTI I VANTAGGI E COME FUNZIONA
La tastiera elettronica per serrature Guestkey è la soluzione ideale per piccole e grandi strutture. Facile da installare, semplice ed intuitiva da utilizzare, elegante e professionale, permette comodamente l'accesso alle camere senza la consegna di chiavi, nel settore alberghiero facilita i check-in ed i check-out conferendo indipendenza e rendendo l'esperienza degli ospiti comoda e moderna. Il gestore della struttura semplificherà le operazioni di accoglienza e gestione delle camere, ottenendo anche un risparmio energetico