Electronic keypad lock installation manual

.
Timed electronic keyboard functionality.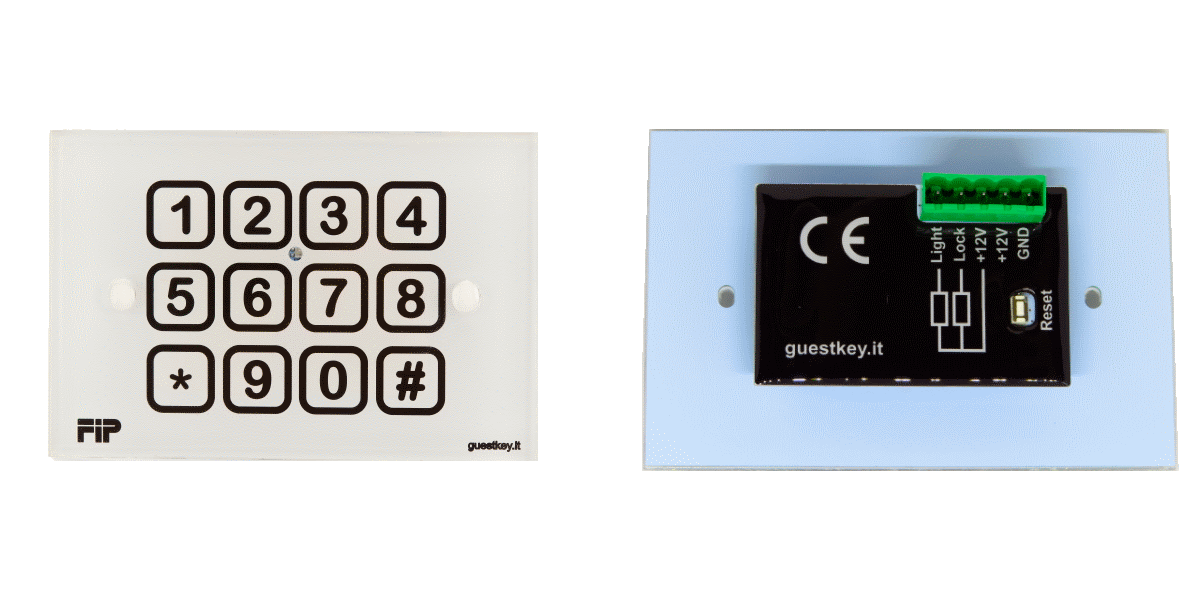 Operation to be performed only for the first start.
KEYBOARD / DOOR NUMBER CREATION MANUAL AND OWNER CODE.
With the keyboard connected to the 12 Volts power supply, press the reset button (rear) for 5 seconds.
The red LED will remain fixed.
In the order, enter the door number from 01 to 99 and after the owner code (by default 91233).
For example if the door is 01 and owner password 91233. Enter 01 + 91233.
The common door will have the following code number 00.
At this point we communicated to the device that it is the Keypad / Door 01 and the owner code is 91233.
WAITER CODE CREATION MANUAL
After fixing the keyboard to the wall.
Press pound sign(#) followed by the Master Code (91233) + 5-digit asterisk Waitress code (90117).
Example with factory master code (91233).
Here is the sequence to be typed on the keyboard to create the waitress code (90117).
Enter #91233*90117.
Each waitress code created overwrites the previous one.
You can also manage 99 rooms and 1 common access.
DOOR KEYBOARD coupling and OWNER CODE

– watch the tutorial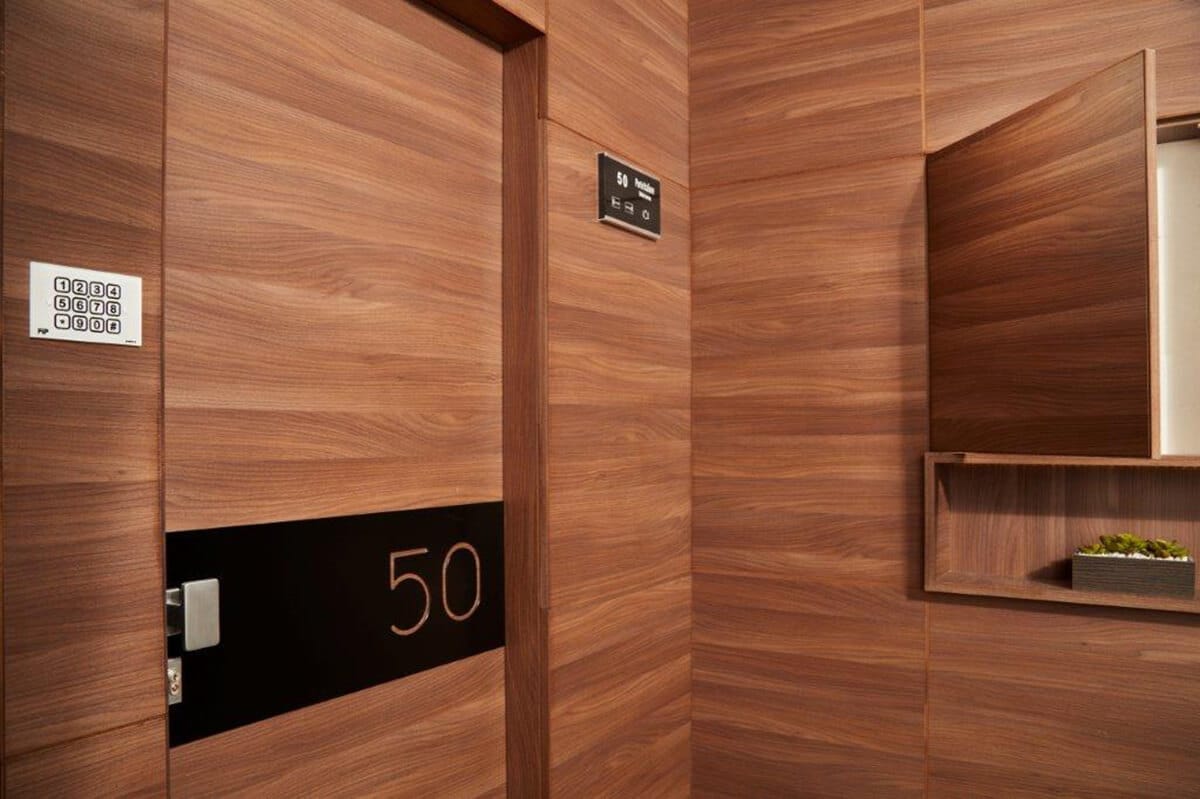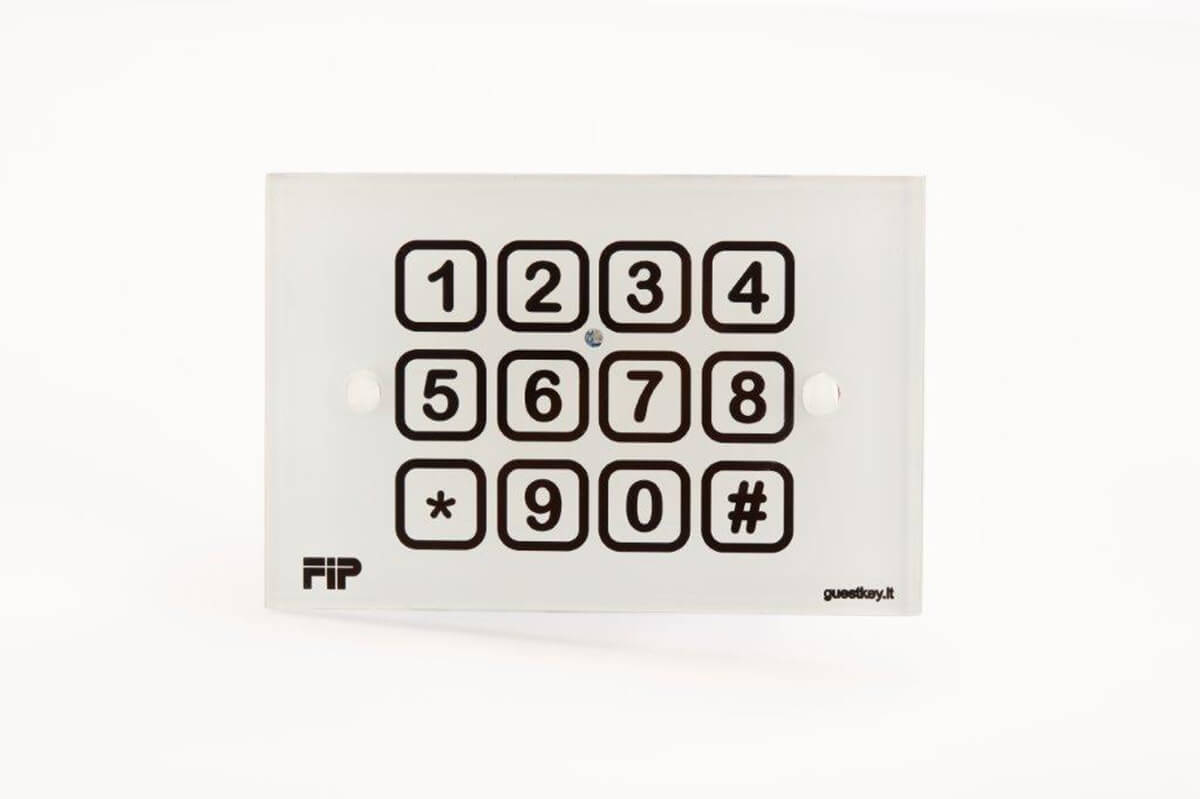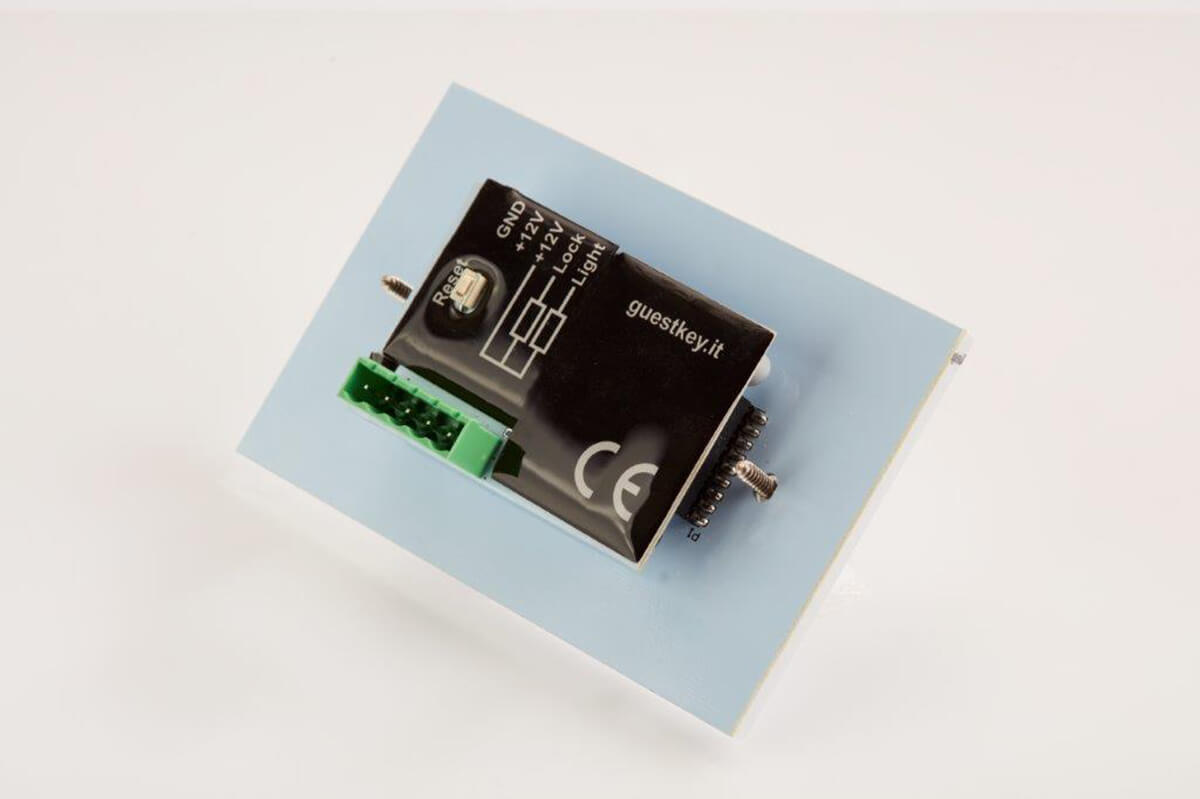 GuestKey is a FIP S.r.l. product, a company specialized in the production of doors since 1969, 50 years of experience confer high quality standards made in Italy, with UNI EN ISO 9001: 2000 and UNI ISO 14001: 2015 certifications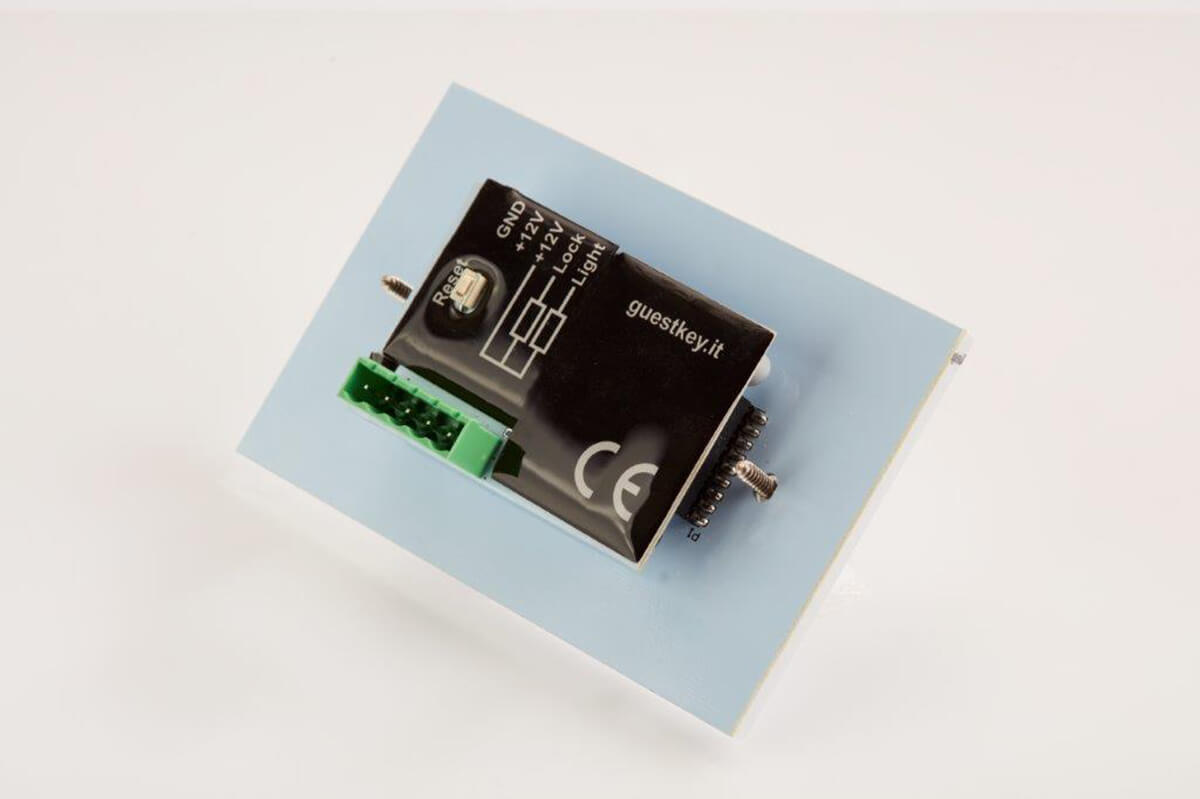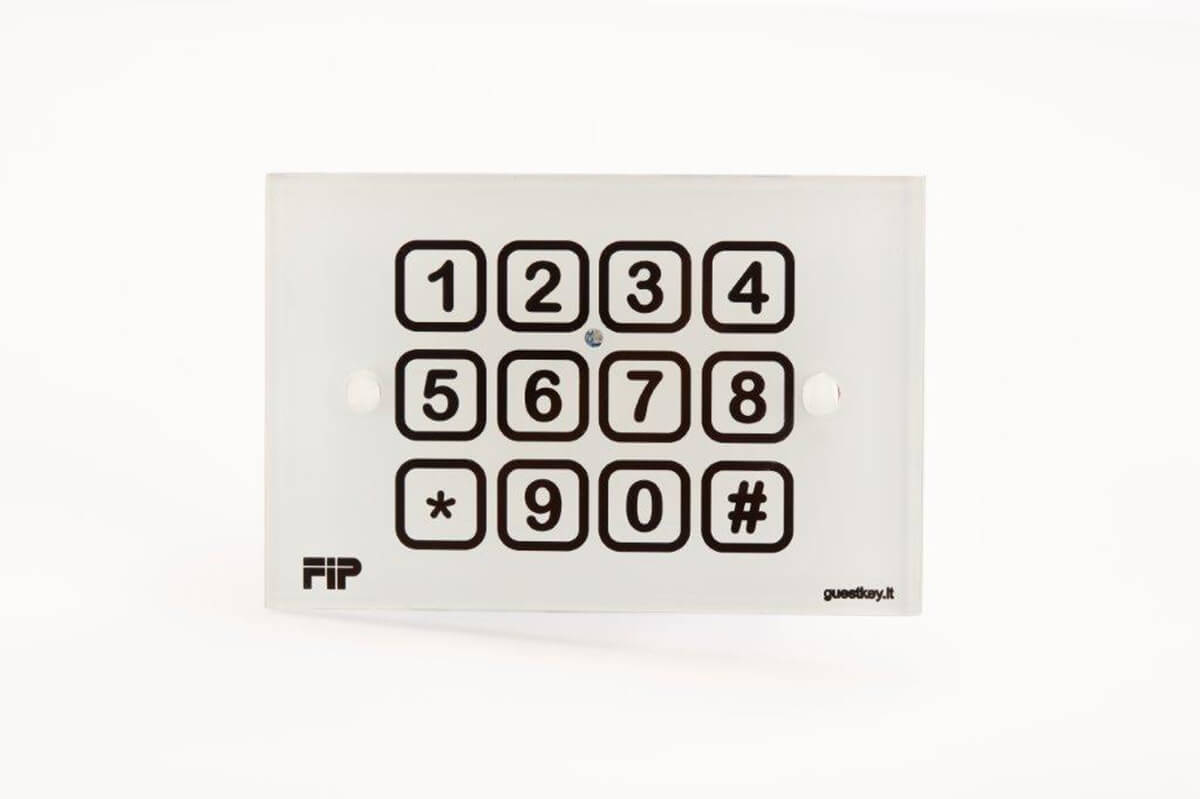 GuestKey è un prodotto FIP S.r.l.
The Guestkey door lock keypad is a professional electronic lock with temporary encrypted codes, a modern system for access management. Easy to use and safe, it gives various advantages to the structures that use it, offering a comfortable and resolute system.
ALL THE ADVANTAGES AND HOW IT WORKS
The electronic keypad for Guestkey locks is the ideal solution for small and large structures. Easy to install, simple and intuitive to use, elegant and professional, it allows easy access to the rooms without the delivery of keys, in the hotel sector it facilitates check-in and check-out giving independence and making the guest experience comfortable and modern. The manager of the structure will simplify the reception and management of the rooms, also obtaining energy savings.
DO NOT HESITATE, CONTACT US.
Take advantage of our free non-binding call service. Book your call and our specialized reception and information staff will contact you.
GO AHEAD