Additional RFID Cards for Home Automation Systems – Personalized for Your Technology
Expand the capabilities of your home automation system with additional RFID cards from GuestKey.it. These cards are designed to integrate seamlessly with our home automation products for hotels and accommodations, offering secure and personalized access to each guest.
Main features:
Customized Compatibility: Each RFID Card is designed to work in synergy with the different home automation products offered by GuestKey.it. By telling us the product you have, we will give you the specific card used by your system.
Safe and Convenient Access: Additional RFID Cards allow guests to easily access their rooms and the services offered, while ensuring an advanced level of security.
Ease of Implementation: Programming additional RFID Cards is quick and hassle-free, ensuring a seamless experience for your guests.
Choose convenience, security and flexibility with additional RFID cards from GuestKey.it. Customized to meet the specific needs of your home automation system, they are the perfect addition to enhance the guest experience in your hospitality facility.
Some compatible devices
The RFID door opener badge reader is an example of a system for opening doors with RFID cards. Its operation is extremely simple, just bring a card previously programmed by the owner near it to activate the electric strike and open the door to which it is connected. Requesting the card for this device is very simple, and its configuration requires a programming device that you can request directly from us!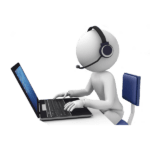 Assistenza Tecnica
Ti assistiamo telefonicamente dall'acquisto fino alla fase di montaggio del sistema di domotica più adatto al tuo Hotel.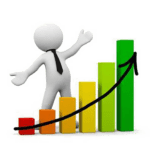 Ottimizzazione costi
Incrementa i tuoi profitti, risparmiando sui costi di gestione e attivando i servizi in camera contemporaneamente all'arrivo del cliente.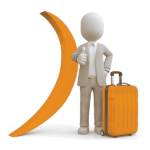 Soddisfazione clienti
Lascia i tuoi clienti soddisfatti dall'ottimo livello di tecnologia e sicurezza garantito dai nostri sistemi di domotica.
Compila il modulo di PRENOTAZIONE CHIAMATA del nostro staff specializzato ci metteremo noi in contatto con te senza impegno per rispondere a tutte le tue domande sulla tastiera apriporta. Clicca qui.