Kit for managing entrances for gyms and spas
Aladino GYM can bring your gym or wellness center to an advanced level of technology. In fact, with our KIT you will be able to manage the access of 999 customers, without necessarily having to be present in the facility. The operation can be compared to an RFID door opener system or an electronic keypad, but with numerous additional advantages.
The home automation control unit connected to each input that you prefer to differentiate can enable access or not to each individual customer, depending on their subscription plan. For example, if there are two areas in the structure, one used as a gym and one used as a swimming pool, the manager can enable access to each individual customer either to the swimming pool only or to the gym only, or in this case enable access to both areas.
The home automation system for gyms and spas is composed of:
1 Aladino GYM home automation control unit
The new generation home automation control unit, capable of managing the entrances to your gyms and simultaneously managing up to 999 customers. To function and communicate with the manager and customers, an internet connection is required via a specific RJ45 network interface. By purchasing the subscription to our management system, the manager will insert each subscribed customer, enabling or not the areas of his gym. You will also be able to authorize access for time slots and for certain days of the week. By entering the expiry date of the subscription, the customer will receive a warning as this event approaches, preventing its use in the event of non-renewal. The customer will only have to show up at the facility at the time indicated to him and open the front door with a simple click on his smartphone.
1 12V power supply on low noise DIN rail
With our power supply you can power the electric door opener system and the Aladino GYM home automation control unit. It is presented for a DIN rail installation, with a very slim appearance. The two devices present within this Kit will be completely hidden inside the electrical boxes already present in your structure. This way you will not have to incur significant bricklaying costs
.
Assistance for the first installation of our wifi electronic lock.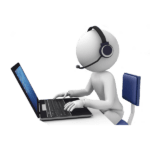 Assistenza Tecnica
Ti assistiamo telefonicamente dall'acquisto fino alla fase di montaggio del sistema di domotica più adatto al tuo Hotel.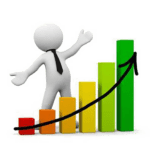 Ottimizzazione costi
Incrementa i tuoi profitti, risparmiando sui costi di gestione e attivando i servizi in camera contemporaneamente all'arrivo del cliente.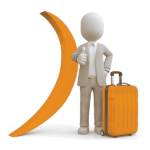 Soddisfazione clienti
Lascia i tuoi clienti soddisfatti dall'ottimo livello di tecnologia e sicurezza garantito dai nostri sistemi di domotica.
Compila il modulo di PRENOTAZIONE CHIAMATA del nostro staff specializzato ci metteremo noi in contatto con te senza impegno per rispondere a tutte le tue domande sulla tastiera apriporta. Clicca qui.