Kit for self check-in for hotels and B&Bs
This electronic lock kit for hotels allows you to conveniently manage the check-in and check-out processes of your facility from anywhere in the world. Also allowing you to take advantage of the advantages offered by the AirBnB platform.
The keyless lock kit includes:
1 GuestKEY electronic keyboard
The operation of the GuestKEY code lock is very simple. Through the dedicated management system, the manager registers his customer by entering the room assigned to him and the period of stay at the facility. Once this operation has been completed, you can send the customer the electronic key generated by the system, who, once presented at the facility, simply insert it into the keyboard installed next to the entrance door to the room, opening it and activating all the electrical services in the room such as lights, air conditioners etc. with the automation of the lighting, once the period of stay has begun, all the lights are activated and will be deactivated at the end of the stay. Once the period of stay has expired, the customer will no longer be able to access the facility with the previously generated code
.
1 12V low-noise DIN rail power supply
The power supply suitable for our home automation devices for check-in and check-out. It is presented for DIN rail installation, with a very slim appearance. It allows you to power the GuestCard reader and the electric strike connected to it for opening the door
.
Complete GuestKEY system for self check-in
GuestKEY self check-in code keypad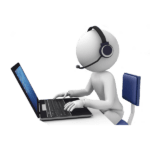 Assistenza Tecnica
Ti assistiamo telefonicamente dall'acquisto fino alla fase di montaggio del sistema di domotica più adatto al tuo Hotel.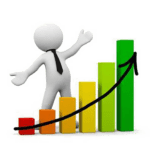 Ottimizzazione costi
Incrementa i tuoi profitti, risparmiando sui costi di gestione e attivando i servizi in camera contemporaneamente all'arrivo del cliente.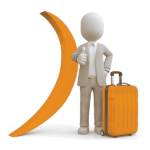 Soddisfazione clienti
Lascia i tuoi clienti soddisfatti dall'ottimo livello di tecnologia e sicurezza garantito dai nostri sistemi di domotica.
Compila il modulo di PRENOTAZIONE CHIAMATA del nostro staff specializzato ci metteremo noi in contatto con te senza impegno per rispondere a tutte le tue domande sulla tastiera apriporta. Clicca qui.