Digital lock kit for accommodation facilities with remote code management and RFID badge reader complete with pocket for energy saving
With our i-Lock digital lock you can take your facility to an advanced level of management. In fact, the lock comes with various functions and features capable of addressing all customer needs. The energy saving device also helps you save a lot on energy costs which in these periods with skyrocketing energy prices translates into quite considerable savings. You could repay the amount spent in a very short time.
This lock model in particular, in addition to helping you save on energy costs, also allows you to save on management costs, as the device allows you to manage your structure directly remotely, creating a temporary code to allow the first access to your guests via numeric code to be entered on the integrated keypad. Subsequently, access will be made via a special card inside the chamber to be able to integrate the two systems within this fantastic kit.
The Bluetooth electronic security locks and RFID keypad kit is composed as follows:
1 Smart lock with code and APP for remote management
Lock with code and RFID reader for a safe and cutting-edge hotel. The digital lock, using its specific APP (which provides an annual management fee of €25.00), allows you to manage the lock with all its functions. You can create timed cards, for single access, or temporary codes or for single access (even remotely without being present in the facility). This fantastic lock also allows you to share a digital key, which allows you to open the lock directly from your smartphone (requires an active Bluetooth connection).
1 timed Energy Saving RFID pocket
Save energy device, able to save your structure up to 65% of energy costs. The complete pocket of its box to be built into the wall or in the case of already existing structures, can also be installed externally, without the need to carry out large masonry works.
1 Low noise contactor / relay
Our contactor can be easily installed on a DIN rail. It allows you to increase the electrical loads of the Energy saving pockets and therefore be able to connect more devices for each individual room
(come ad esempio condizionatori, luci camera, TV, ecc…).
4 RFID cards with configuration chosen by the customer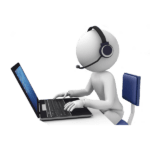 Assistenza Tecnica
Ti assistiamo telefonicamente dall'acquisto fino alla fase di montaggio del sistema di domotica più adatto al tuo Hotel.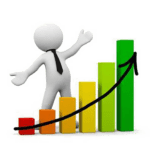 Ottimizzazione costi
Incrementa i tuoi profitti, risparmiando sui costi di gestione e attivando i servizi in camera contemporaneamente all'arrivo del cliente.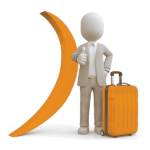 Soddisfazione clienti
Lascia i tuoi clienti soddisfatti dall'ottimo livello di tecnologia e sicurezza garantito dai nostri sistemi di domotica.
Compila il modulo di PRENOTAZIONE CHIAMATA del nostro staff specializzato ci metteremo noi in contatto con te senza impegno per rispondere a tutte le tue domande sulla tastiera apriporta. Clicca qui.