Energy saving pocket with key
With the energy saving pocket, all accommodation facilities such as hotels or B&Bs can equip themselves with modern systems that allow them to considerably reduce energy costs for excellent energy efficiency.
Our STOP & GO energy saving system can help you save over 65% of the electricity consumption of your hotel room or a bed and breakfast and, unlike normal energy saving appliances, only authorized keys allow you to power the room. Other types of dongles that will be inserted into the energy saving pocket will not be detected.
As soon as the guest reaches the room and inserts his key into the STOP AND GO system, it powers all the connected electrical services.
The device can be customized up to 4 colors.
The operation of the device
With our hotel home automation device, the customer, once logged into the room, inserts the key in the Energy Saver pocket and all electrical services will be activated (for example: lights, TV, air conditioning, etc.).
Every time the customer leaves the room, by removing the key from the Energy Saving pocket, all the electrical services previously activated will be deactivated.
The pocket that houses the key, in the absence of the guest, lights up with a soft light, so as to be visible to the dark and once the key is inserted the LED will turn off.
The characteristics of the energy saving device
With the purchase of our device you will receive:
Magnetic key (not clonable)
Pocket for key insertion (with the possibility of customization)
Housing box Pocket to be walled in or installed externally.
The box that we supply with the device can also be installed externally. Thus avoiding to carry out large masonry works. This is thanks to the design of the box and its small size.
The pocket has a size of cm. 87 x 87
Energy Saving device wiring diagram:
Power supply 220V (+/- 10%)
Maximum load of the integrated relay 30 Ampere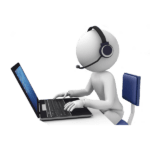 Technical assistance
We will assist you by telephone from the purchase to the assembly phase of the most suitable home automation system for your hotel.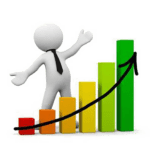 Cost optimization
Increase your profits, saving on management costs and activating room services at the same time as the customer arrives.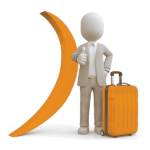 Customer satisfaction
Leave your customers satisfied by the excellent level of technology and security guaranteed by our home automation systems.
Fill out the CALL BOOKING form of our specialized staff we will get in touch with you without obligation to answer all your questions about the door opener keypad. Click here.