Home automation expansion ( 7+4 )
home automation for hotels with expansions

Ottimizza i costi di gestione nella tua struttura con Aladino. Evitando di consegnare le chiavi di presenza.

Stupisci i tuoi clienti, lasciandoli soddisfatti sia per la completa autonomia garantita dal sistema, che per la sicurezza offerta.

Evita la continua duplicazione delle chiavi, sfruttando le chiavi elettroniche generate per ogni singolo cliente.

Gestisci la consegna delle chiavi comodamente da ogni parte del mondo. Inviale ai clienti tramite Whatsapp o Email.
OPEN ANY DOOR, FROM ANY PLACE, AT ANY TIME, DIRECTLY WITH YOUR MOBILE PHONE.
For those already electrified accesses such as car parks, lifts, main entrances, swimming pools or gyms.
You have the possibility to program any event thanks to the direct commands from the Browser, it manages the opening of doors, shutters, lighting, air conditioning, irrigation and any electrical device connected to our card.
Automatically send alarm emails or customer entry into the room, heating ignition, etc…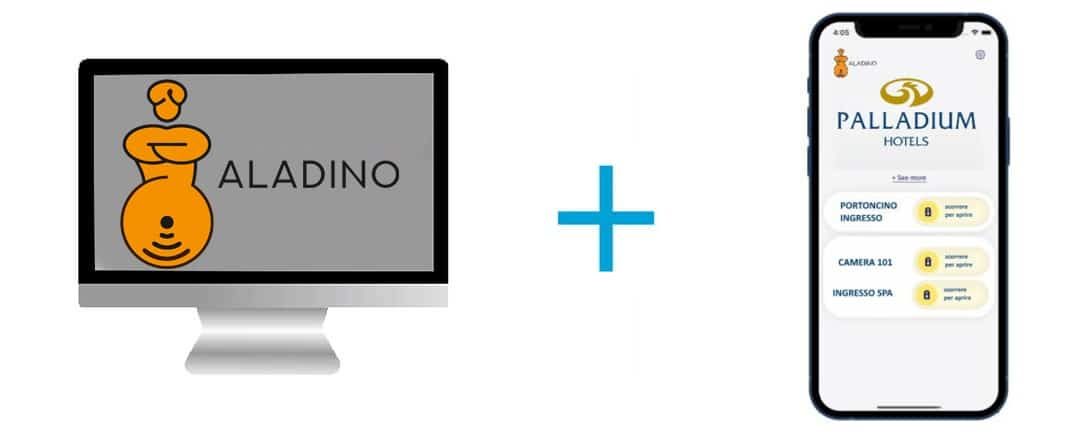 Automatizza le operazioni di check-in e check-out della tua struttura. In completa sicurezza ed autonomia.

Gestisci in maniera semplice ed organizzata l'accesso agli spazi comuni della tua struttura. Come gli ingressi principali, quelli in piscina o aree riservate.

Il nostro sistema garantisce il massimo della sicurezza registrando tutti gli accessi o eventi che si attivano con il relativo orario.

Con la consegna delle chiavi elettroniche, si eviteranno quei contatti superflui che si hanno con lo scambio diretto delle chiavi.
MANAGE UP TO 1024 ROOMS with your mobile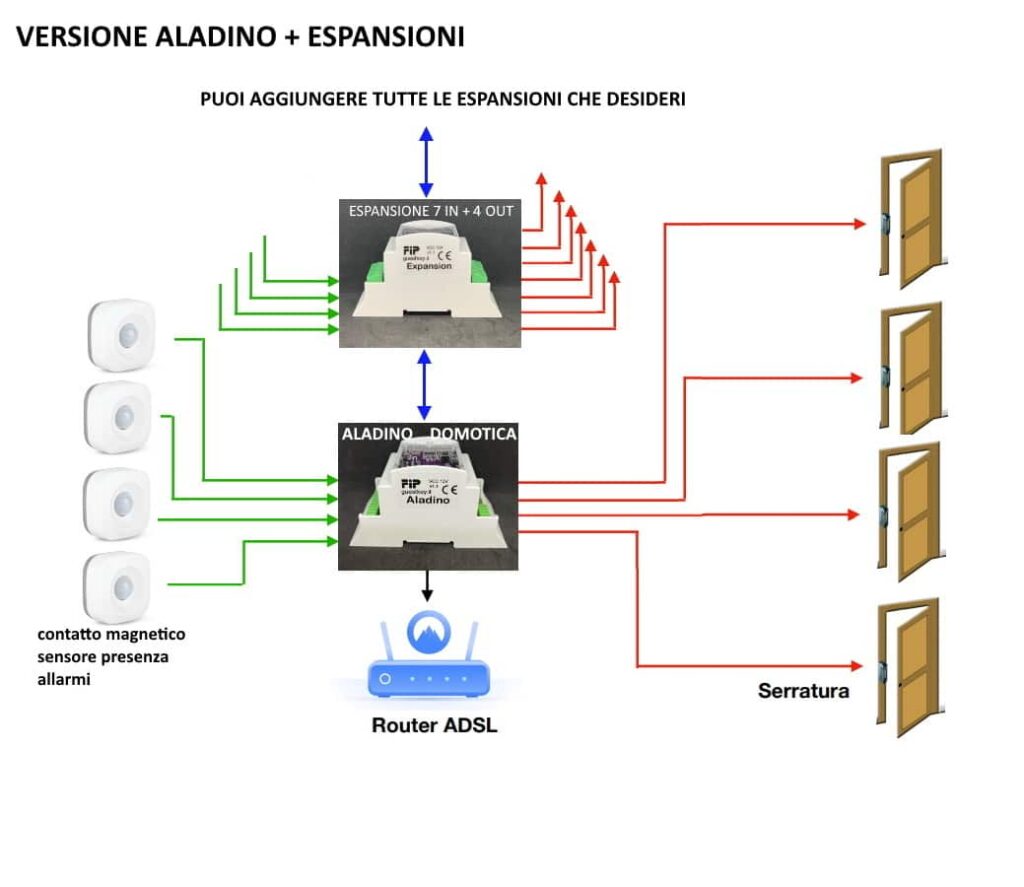 Collega la centrale domotica Aladino con il cavo RS 485 con le espansioni. Ogni espansione aggiunge 7 uscite e 7 entrate.
CREATE AND SHARE VIRTUAL KEYS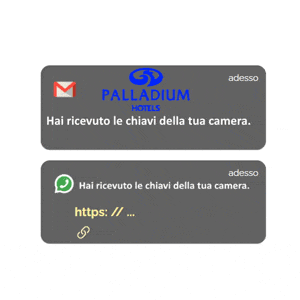 Il cliente riceverà le chiavi inviate tramite whatsapp o email, direttamente sul proprio smartphone, grazie alle quali potrà accedere alla struttura in completa autonomia e all'orario che preferisce.
CONTROL WHO AND WHEN ENTERS THE ROOM

Receive notifications of openings on your mobile or analyze the history in the admin panel.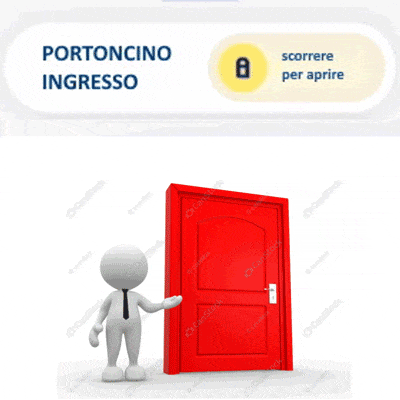 OPEN WHEREVER YOU ARE
As an administrator you can always open from anywhere in the world, without any restrictions. virtual unlimited and share them with whoever you want via email or link.
Automate your accesses, make your spaces profitable. Multiply management efficiency and reduce operating costs
.
HOME AUTOMATION CONTROL BOARD EXPANSION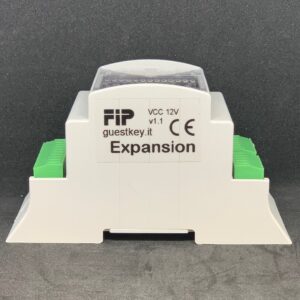 Increase the entrances and exits to the Aladino home automation.
Each module adds 7 outputs, and 7 inputs.
You can expand it up to 1024 rooms with ALADINO EXP extensions.
Email alerts with customizable messages per event.
DIN rail box for easy integration into the installation.
Dimensions 55mm x 110mm x 60mm (4 modules)
Montaggio Stand-alone / Wall
PANORAMICA USCITE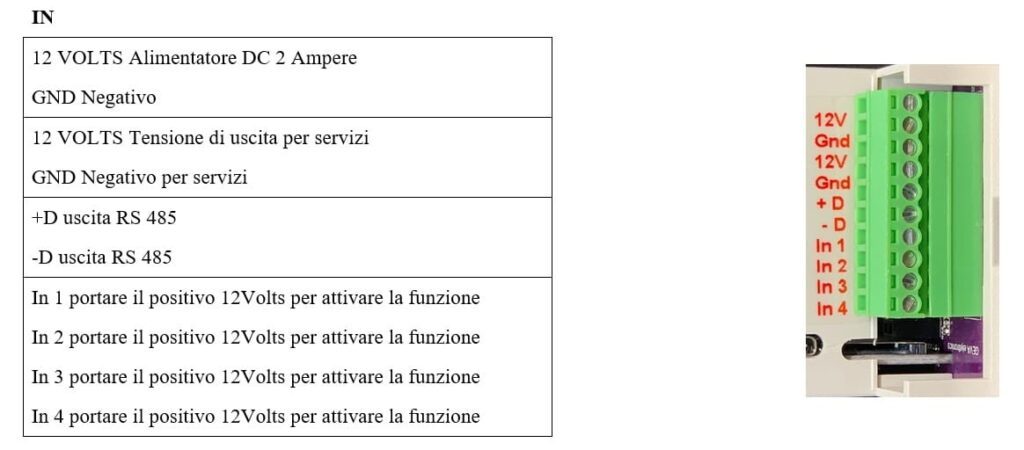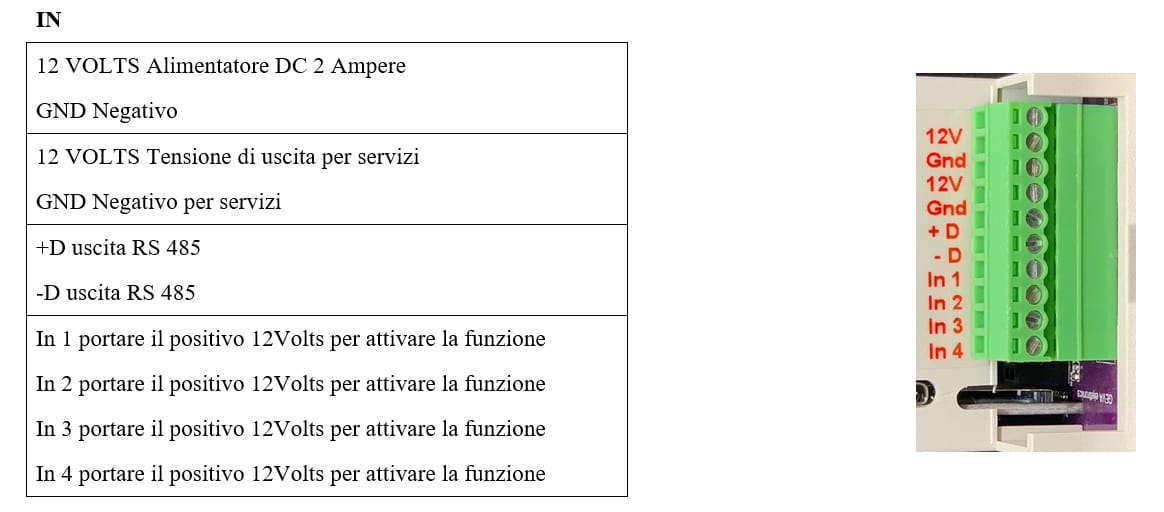 DIN rail box for easy installation.
12V DC power supply (power adapter not included)
+D = RS 485 OUTPUT
-D = RS 485 OUTPUT
At 1 = input 1
In 2 = input 2
In 3 = input 3
In 4 = input 4
OUTPUT OVERVIEW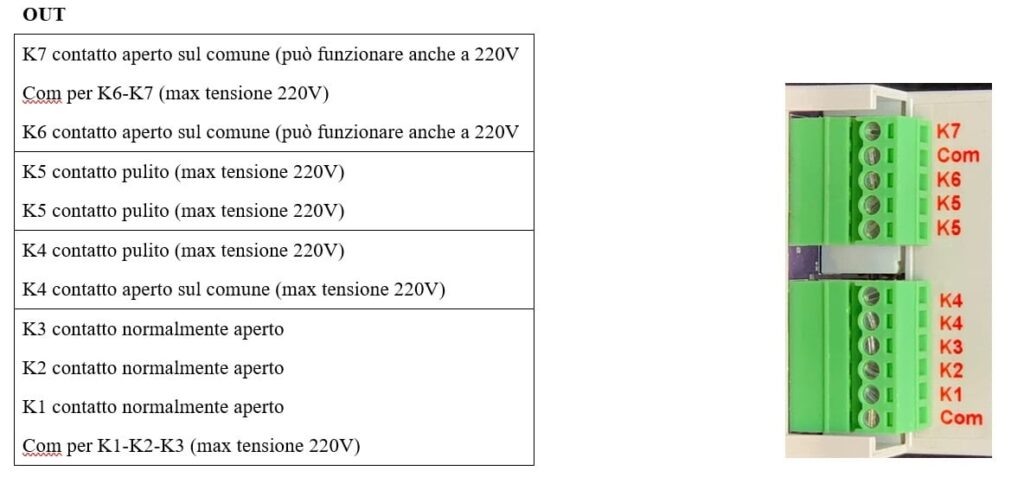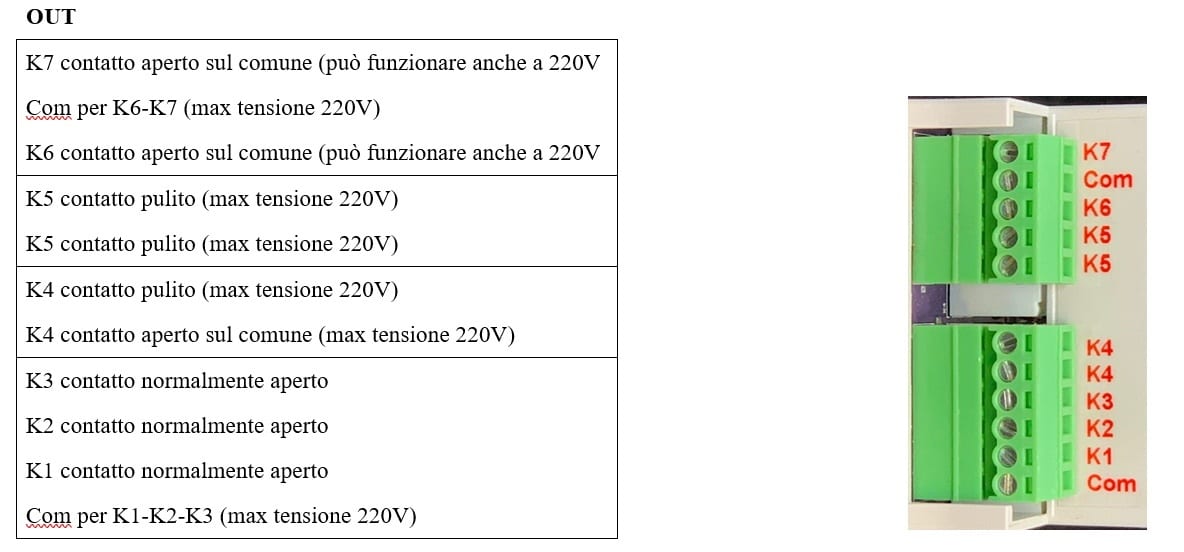 The output relays can be configured in ON/OFF or PULSE mode for remote control.
Possibility to configure the trigger and pulse time Ta and Tb.
Soft initialization (without any relay at startup).
DIN rail box for easy installation.
12V DC power supply (power adapter not included)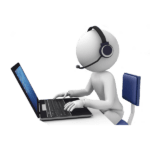 Ti assistiamo telefonicamente dall'acquisto fino alla fase di montaggio del sistema di domotica più adatto al tuo Hotel.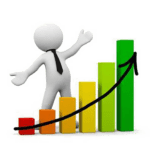 Incrementa i tuoi profitti, risparmiando sui costi di gestione e attivando i servizi in camera contemporaneamente all'arrivo del cliente.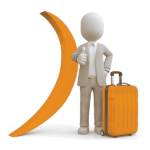 Lascia i tuoi clienti soddisfatti dall'ottimo livello di tecnologia e sicurezza garantito dai nostri sistemi di domotica.