WiFi door opener kit, with home automation system for hotels and B&Bs
With our Aladino home automation kit, you will have a device capable of making any electronic part of your hotel or B&B home automation. You will be able to connect various electrical devices to it to manage their switching on and off, as well as to connect the electric armored door lock, or the entrance doors to the room.
The two devices in the kit are the only devices you need to manage the electrical utilities and the doors (which in this case must already be equipped with an electric strike), so you will have a wifi electronic lock on each door. The operation of the system and the communication between the control unit and smartphone / web management takes place via the control unit's internet connection via a simple RJ45 network cable.
The home automation kit for an automated hotel consists of:
1 Aladino home automation control unit
A home automation control unit capable of creating electronic keys for hotels to automate hotel check-in and at the same time manage the activation of electrical utilities with a simple click on the smartphone of the property owner or customer. The difference between the two users consists in the limitations of the services that can be used, while the owner can manage all the utilities and doors, he will always be the one to enable a specific service and enable access to the room assigned to him through a specific management system. A welcome message will then be sent to the customer containing the link to open the room assigned to him and activate the services. The link will be valid only for the duration of the overnight stay set by the owner via his management system. The customer will not be able to access and use the services either before the established date or after the expiry of the overnight stay.
1 12V low-noise DIN rail power supply
With our power supply you can power the Aladino home automation control unit. It is presented for DIN rail installation, with a very slim appearance. The two devices present within this Kit will be completely hidden inside the electrical boxes already present in your structure. This way you will not have to incur significant bricklaying costs.
Assistance for the first installation of the devices.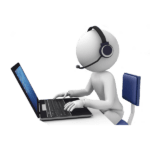 Assistenza Tecnica
Ti assistiamo telefonicamente dall'acquisto fino alla fase di montaggio del sistema di domotica più adatto al tuo Hotel.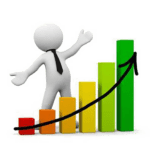 Ottimizzazione costi
Incrementa i tuoi profitti, risparmiando sui costi di gestione e attivando i servizi in camera contemporaneamente all'arrivo del cliente.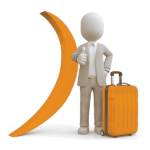 Soddisfazione clienti
Lascia i tuoi clienti soddisfatti dall'ottimo livello di tecnologia e sicurezza garantito dai nostri sistemi di domotica.