Kit for managing entrances in domestic and condominium environments with RFID code and card
With our combination door lock system you can easily manage the entrances to your home or even to an apartment building. The kit comes complete with power supply to manage the operation of the device and the electric strike for wooden doors or armored doors, but also for entrance gates. The kit includes 5 RFID cards, to be able to manage the entrances not only with a code, but also with a door opener RFID system. The system can already be configured in the factory according to your instructions, or you can configure it yourself following our instructions.
The electronic lock kit with access via code and RFID badge is composed of:
1 Steel access control – RFID reader with IP67 keypad
The outdoor RFID reader in steel with keypad and vandal-proof and Water Resistant protection. Its operation, as well as its programming, are simple and easy to carry out, following our guide and with our support for the first installation of the KIT. The RFID door opener keypad integrates two access systems to give each user the opportunity to access and manage the entrances in the way they deem best suited to their needs. Furthermore, a doorbell button is integrated, thus avoiding installing another switch next to our device.
1 12V power supply on low noise DIN rail
Alimentatore a basso disturbo e a ridotto consumo energetico. Si presenta per un installazione su guida DIN, con un aspetto molto sottile. Ti permette di alimentare il lettore RFID con tastierino numerico e l'incontro elettrico ad esso collegato per l'apertura della porta.
5 RFID cards with configuration chosen by the customer and assistance for first installation.
Today we present our RFID badge reader with IP67 keypad
Our access control with badge and keypad can be very useful for managing entrances to your accommodation facilities, such as hotels or B&Bs.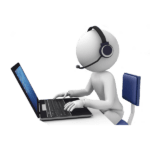 Assistenza Tecnica
Ti assistiamo telefonicamente dall'acquisto fino alla fase di montaggio del sistema di domotica più adatto al tuo Hotel.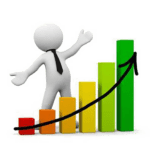 Ottimizzazione costi
Incrementa i tuoi profitti, risparmiando sui costi di gestione e attivando i servizi in camera contemporaneamente all'arrivo del cliente.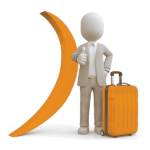 Soddisfazione clienti
Lascia i tuoi clienti soddisfatti dall'ottimo livello di tecnologia e sicurezza garantito dai nostri sistemi di domotica.
Compila il modulo di PRENOTAZIONE CHIAMATA del nostro staff specializzato ci metteremo noi in contatto con te senza impegno per rispondere a tutte le tue domande sulla tastiera apriporta. Clicca qui.