Magnetic Lock Transformation Kit into Electronic Lock with fingerprints and codes
With this new kit you can transform your magnetic lock into a new and modern digital lock that will allow you to access using the fingerprint reader, typing the code or using Bluetooth technology and the appropriate app. This way you will not have to incur huge costs or carry out complex work on your existing door, but you will be able to easily install the magnetic lock produced by us and apply the electronic handle to it.
Automate your hotel with digital hotel locks, guaranteeing your customers SECURITY and a modern image of your structure. Buy electronic locks at competitive prices.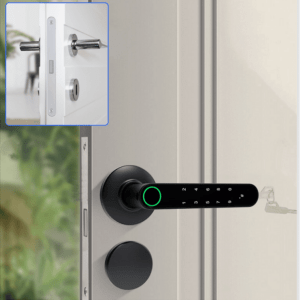 Easy installation and guaranteed safety
With our system you will finally be able to replace your lock without having to carry out difficult work on your door panel, thus saving significantly on installation costs, but without having to give up technology and safety, always guaranteeing emergency opening using the key physics.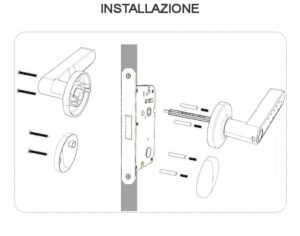 In this kit you will find everything you need to transform your hotel or b&b door into a modern and technological door:
Pair of handles with fingerprint reader and integrated numeric keypad
Pair of rosettes to cover the key hole
Magnetic mechanical lock
N° 2 Mechanical keys for emergency openings
LOCK WITH CODE AND FINGERPRINT READER
The new latest generation lock contains all the innovation in the field of door opener home automation systems. The system integrates perfectly with existing and newly created doors and consists of access management via code, app and fingerprints.
You can also send access codes remotely, without being physically present in the facility, while for greater convenience you can use the fingerprint reader to allow service staff access to the hotel or B&B room
.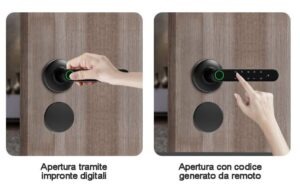 LIMIT ACCESS TO INDOOR AREAS WITH LIMITED ACCESS
The fingerprint reader allows you to easily manage limited access in your facility. In fact, it can record the fingerprints of only authorized personnel, so they can access easily without carrying physical cards or keys. The electronic locks work with batteries, so you can install them both on existing doors, without having to carry out expensive building work, but at the same time they can be installed on a new door model, preventing any problems that may arise with the use of classic systems with cables.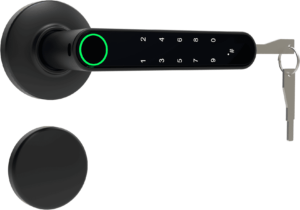 Il proprietario avrà piena gestione della serratura, sfruttando la nostra app potrai gestire  e creare:
Digital keys, to allow access to customers or collaborators via their smartphone, taking advantage of the lock's Bluetooth connectivity.
Encrypted codes, to be generated even remotely, which can be for a single access, temporary, or permanent.
Register fingerprints, to allow access to authorized personnel simply by placing your finger on the fingerprint reader and unlocking the lock.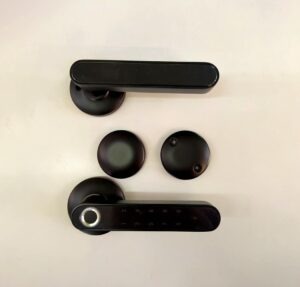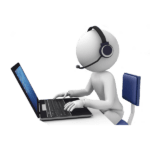 Assistenza Tecnica
Ti assistiamo telefonicamente dall'acquisto fino alla fase di montaggio del sistema di domotica più adatto al tuo Hotel.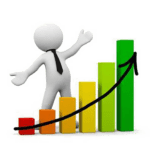 Ottimizzazione costi
Incrementa i tuoi profitti, risparmiando sui costi di gestione e attivando i servizi in camera contemporaneamente all'arrivo del cliente.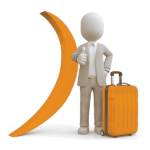 Soddisfazione clienti
Lascia i tuoi clienti soddisfatti dall'ottimo livello di tecnologia e sicurezza garantito dai nostri sistemi di domotica.
Compila il modulo di PRENOTAZIONE CHIAMATA del nostro staff specializzato ci metteremo noi in contatto con te senza impegno per rispondere a tutte le tue domande sulla tastiera apriporta. Clicca qui.