Monitoring and control of electricity consumption for hotels and campsites: Maximize efficiency and reduce energy costs
ECOSMART ELECTRICAL CONSUMPTION CONTROL is the cutting-edge solution for hotels and campsites that wish to maximize energy efficiency and reduce costs.
This innovative tool offers accurate monitoring and effective control of electricity consumption, allowing operators to achieve optimal management of energy resources.
Thanks to ECOSMART ELECTRICAL CONSUMPTION CONTROL, it is possible to identify areas of energy consumption, establish savings objectives and take timely measures to improve operational efficiency. With intelligent management of electricity consumption, ECOSMART brings benefits in both economic and environmental terms, offering a competitive advantage to modern hotels and campsites.
With ECOSMART ELECTRICAL CONSUMPTION CONTROL
hotels and campsites enjoy complete, real-time control over the energy consumption of each room or housing unit. Thanks to the precision of advanced sensors and measuring devices, detailed data on energy consumption can be collected and displayed on an intuitive interface.
This tool offers a range of powerful features for managing electricity consumption. You can monitor energy consumption over specific periods such as days or months, allowing you to identify trends and make informed decisions to optimize energy savings. With ECOSMART ELECTRICAL CONSUMPTION CONTROL, operators can improve energy efficiency, reduce costs and contribute to environmental sustainability, creating a more energy-responsible hospitable environment.
ECOSMART ELECTRICAL CONSUMPTION CONTROL
not only allows you to monitor consumption, but also offers the possibility of actively intervening to reduce energy costs.
You can remotely control the power of specific electrical devices, such as lights, outlets or appliances, allowing them to be turned off or on based on the actual needs of guests or users.
Furthermore, ECOSMART ELECTRICAL CONSUMPTION CONTROL provides detailed reports and analyzes of energy consumption, which can be used to evaluate the effectiveness of energy saving strategies and to obtain environmental sustainability certifications.
Leveraging advanced technology and integration with hotel management systems, ECOSMART ELECTRICITY CONTROL offers hotels and campsites an effective solution to reduce energy costs, improve operational efficiency and demonstrate a commitment to environmental sustainability.
With ECOSMART ELECTRICAL CONSUMPTION CONTROL, it is possible to intelligently and responsibly manage electricity consumption, while offering an eco-friendly experience to your guests and users
.
EcoSmart an advanced platform
a complete solution for the efficient management of energy resources and services within the hotel. This innovative platform allows complete and personalized control of lights, accurate monitoring of energy consumption and regulation of room temperatures. Furthermore, it offers real-time information on the presence of customers in the rooms, allowing optimized management of resources.
By generating unique codes for room access, EcoSmart ensures security and ease of access. Thanks to the centralized interface, you can monitor and control the lighting and electrical services of all rooms from a single point of control, optimizing energy efficiency and reducing operating costs.
EcoSmart is the ideal choice for effective resource management and quality hospitality.
Try a demo of our software
Per provare il nostro software clicca sul seguente link:
www.guestlock.it
Le credenziali di accesso sono USER: Hotel delle Rose – Senza alcuna password
ECOSMART USER MANAGEMENT SOFTWARE
Try a demo of our software
To try our software click on the following link: www.guestlock.it
The access credentials are USER: Hotel delle Rose – Without any password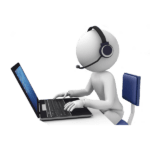 Assistenza Tecnica
Ti assistiamo telefonicamente dall'acquisto fino alla fase di montaggio del sistema di domotica più adatto al tuo Hotel.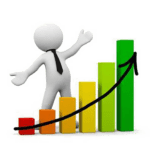 Ottimizzazione costi
Incrementa i tuoi profitti, risparmiando sui costi di gestione e attivando i servizi in camera contemporaneamente all'arrivo del cliente.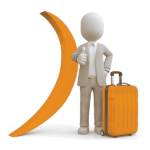 Soddisfazione clienti
Lascia i tuoi clienti soddisfatti dall'ottimo livello di tecnologia e sicurezza garantito dai nostri sistemi di domotica.
Compila il modulo di PRENOTAZIONE CHIAMATA del nostro staff specializzato ci metteremo noi in contatto con te senza impegno per rispondere a tutte le tue domande sulla tastiera apriporta. Clicca qui.