Timed pocket for energy saving on cassette 503
Our timed energy saving system on 503 cassette with card can help you save up to 60% of your facility's electricity costs. This device is equipped with a timed pocket which allows the room to be powered only by authorized cards. In this way, the energy consumption of your hotel room or bed and breakfast will be optimized efficiently and effectively.
The operation of the device is very simple. When the guest reaches the room, he inserts his card into the timed pocket and all electrical services will automatically start, such as lights, TV, air conditioning and so on. When the customer leaves the room, by removing the card from the Energy Saver pocket, you will have 15 seconds available to allow the customer to leave the room avoiding remaining in the dark, after which the power supply to the electrical services that were previously activated will be automatically cut off. activated.
Inoltre, la nostra tasca energy saving temporizzata su cassetta 503 è dotata di una scheda con chip non clonabile. La sua forma adatta per cassette 503, permettono l'installazione facile e veloce, evitando così di effettuare grosse opere murarie grazie al design appositamente studiato.
The operation of the device
Una volta che il cliente avrà raggiunto la camera, inserisce la scheda nella tasca temporizzata e automaticamente si avvieranno tutti i servizi elettrici (ad esempio: luci, tv, climatizzazione, ecc).
Quando il cliente lascerà la camera, rimuovendo la card dalla tasca Energy Saver, si avranno a disposizione 15 secondi per permettere al cliente di poter uscire dalla camera evitando di rimanere al buio, dopodiché verrà tolta automaticamente l'alimentazione ai servizi elettrici che si erano precedentemente attivati.
Hai la possibilità di personalizzare le schede e le tasche per il risparmio energetico.
Inviandoci il logo dell'Hotel si ha la possibilità di personalizzare i prodotti con un costo aggiuntivo che verrà calcolato al momento dell'ordine.
Hai la possibilità di utilizzare delle schede già in tuo possesso, l'importante, che siano compatibili e possano essere lette dalla nostra tasca. In caso di dubbi potrete inviarci una card di prova, e la testeremo per voi.
The characteristics of timed energy saving for 503 electrical boxes
With the purchase of our device you will receive:
N.1 Card with chip (not cloneable)
N.1 Timed Energy Saving System on 503 cassette
The main advantage of being able to embed the energy saving pocket on an existing or newly installed 503 cassette is its ease and speed of installation. In fact, it will not be necessary to carry out major building works or structural modifications to install the pocket, since it can be easily recessed into the existing cistern or into a new one installed for this purpose. In this way, you will have greater flexibility in choosing the positioning of the energy saving pocket, which can be positioned in a more comfortable or accessible position for guests.
Energy Saving device wiring diagram:
Power supply 220V (+/- 10%)
Maximum load of the built-in relay 45 Ampere
(Consigliamo sempre l'installazione di un teleruttore)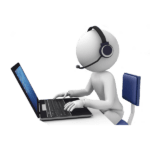 Assistenza Tecnica
Ti assistiamo telefonicamente dall'acquisto fino alla fase di montaggio del sistema di domotica più adatto al tuo Hotel.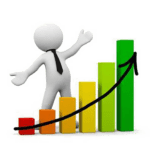 Ottimizzazione costi
Incrementa i tuoi profitti, risparmiando sui costi di gestione e attivando i servizi in camera contemporaneamente all'arrivo del cliente.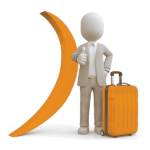 Soddisfazione clienti
Lascia i tuoi clienti soddisfatti dall'ottimo livello di tecnologia e sicurezza garantito dai nostri sistemi di domotica.
Fill out the CALL BOOKING form and our specialized staff will contact you without obligation to answer all your questions about the door opener keypad. Click here.