Technical specifications Guestkey lock
Technical features electronic keypad lock with time codes.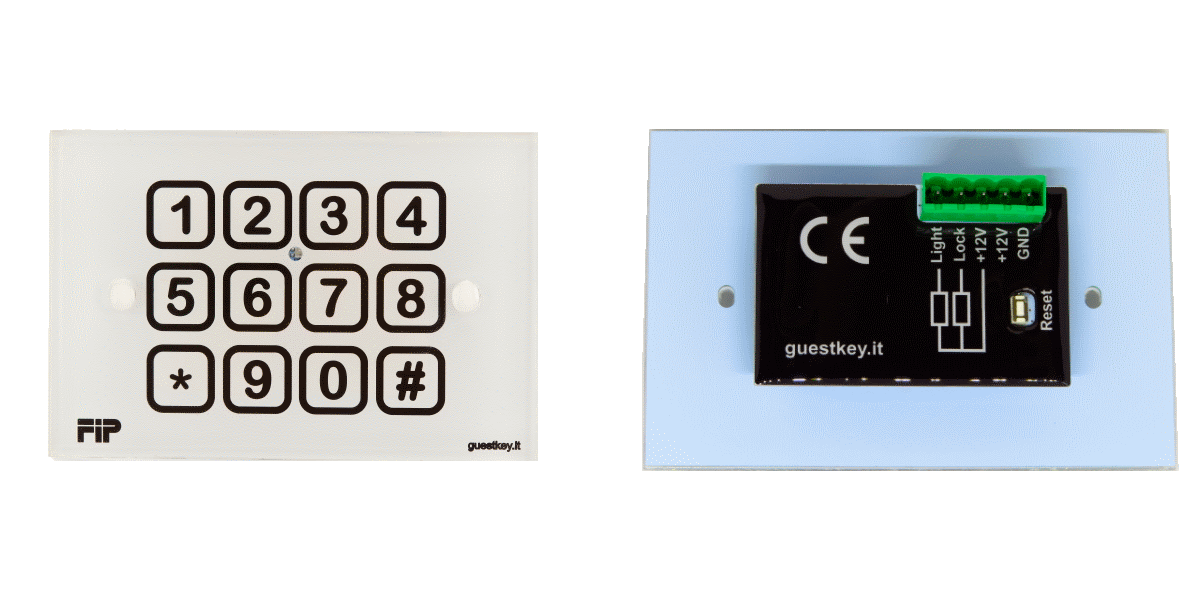 For correct operation, we recommend following these steps:
Give power to the appliance —- (intermittent led lighting)
Factory technical parameters:
Main door capacity : 1.
Room capacity : 99.
OWNER password: *91233 (asterisk, more 91233).
WAITER Password: *90117 (asterisk, more 90117).
Maximum load: 7 Ampere with 1 Ampere self-resettable fuse. We recommend installing a downstream contactor.
Rear reset button.
Closed circuit current: <0.08A.
Humidity range: 10% – 80%.
Rear terminal block: GND – +12V – +12 V – Lock – Light.
Door opening time: 1 second.
Protocols and parameters
Codes generated by 7 digits = 999.999 .
Maximum number of doors: 99.
Maximum number of main doors: 1.
Days counted from the keyboard = 24 hours + 4 hours more (tolerance).
If days equal to Zero the keyboard will open for 10 minutes from the first insertion.
Timed opening electronic lock keypad connection diagram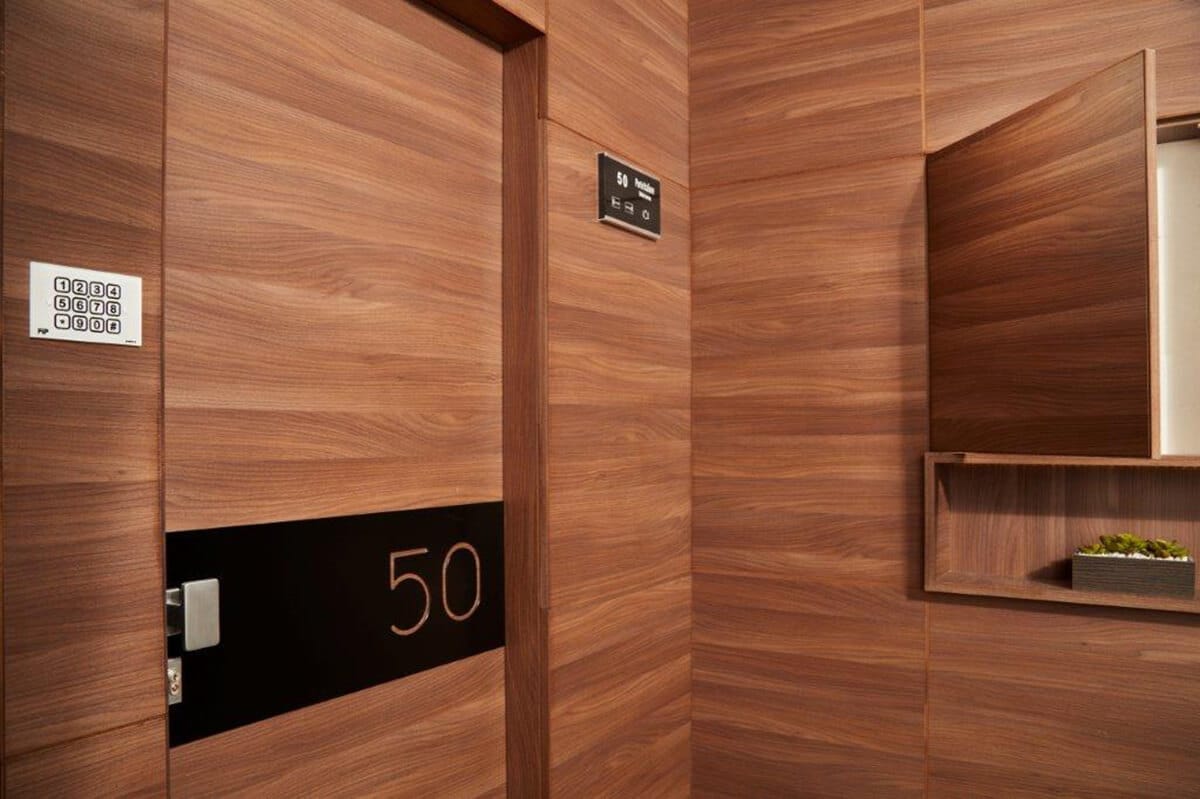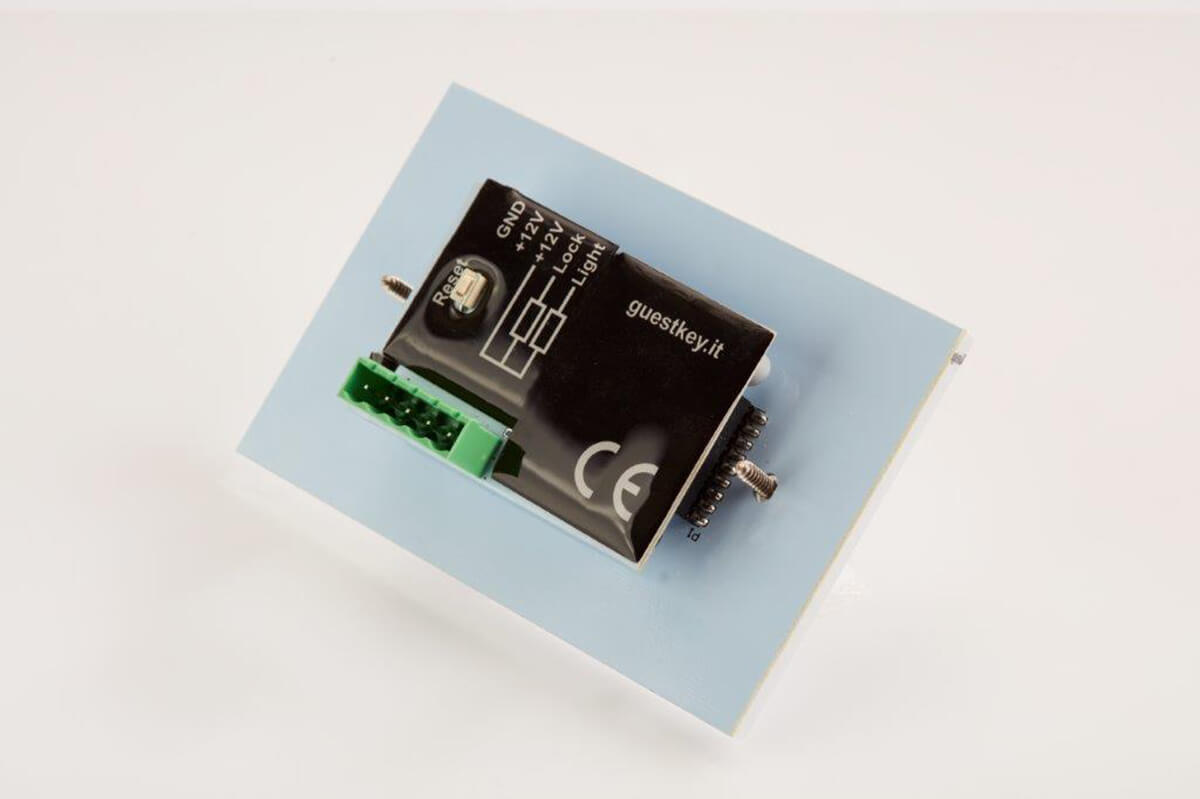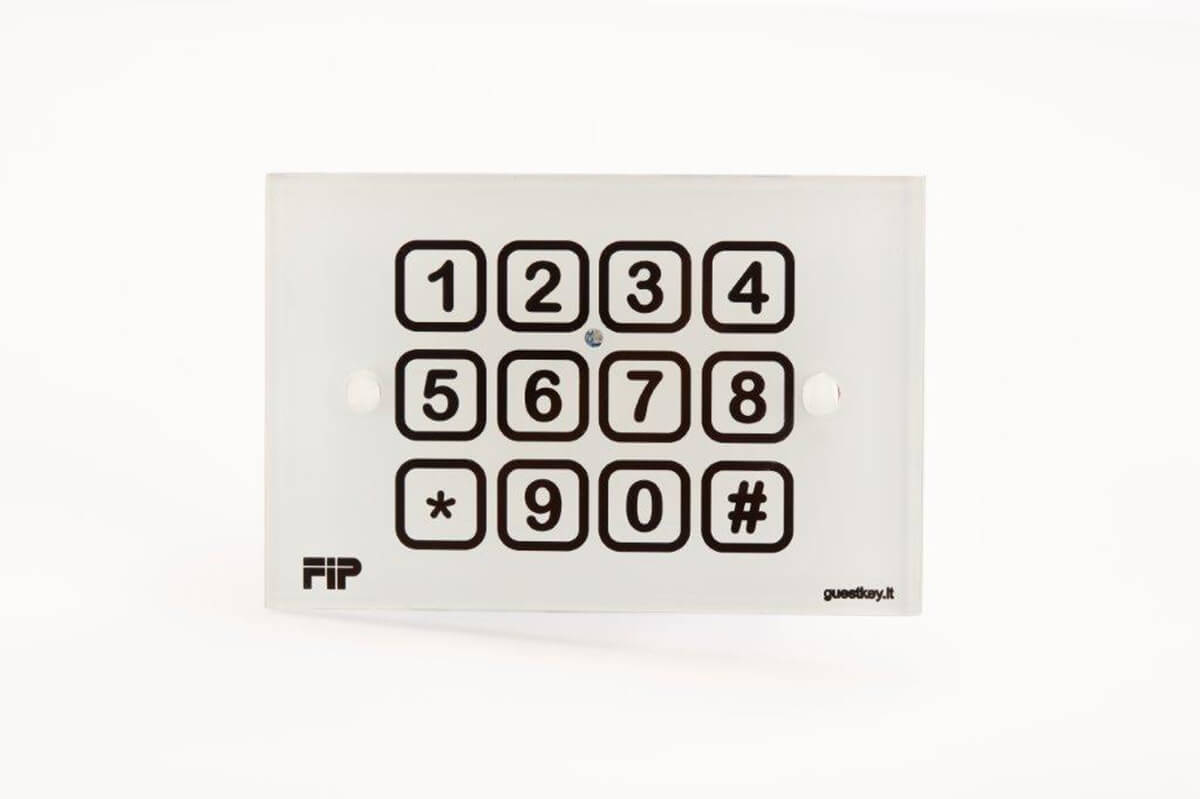 GuestKey is a FIP S.r.l.product, a company specialized in the production of doors since 1969, 50 years of experience confer high quality standards made in Italy, with UNI EN ISO 9001: 2000 and UNI ISO 14001: 2015 certifications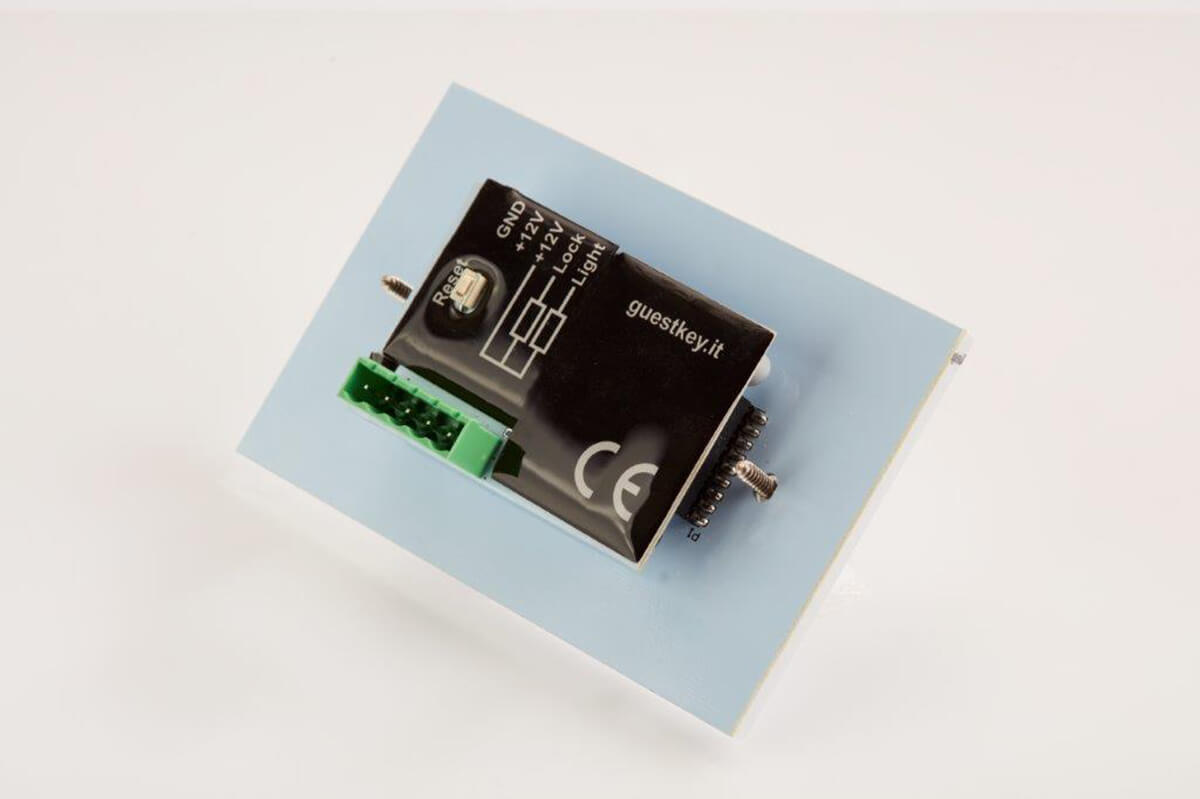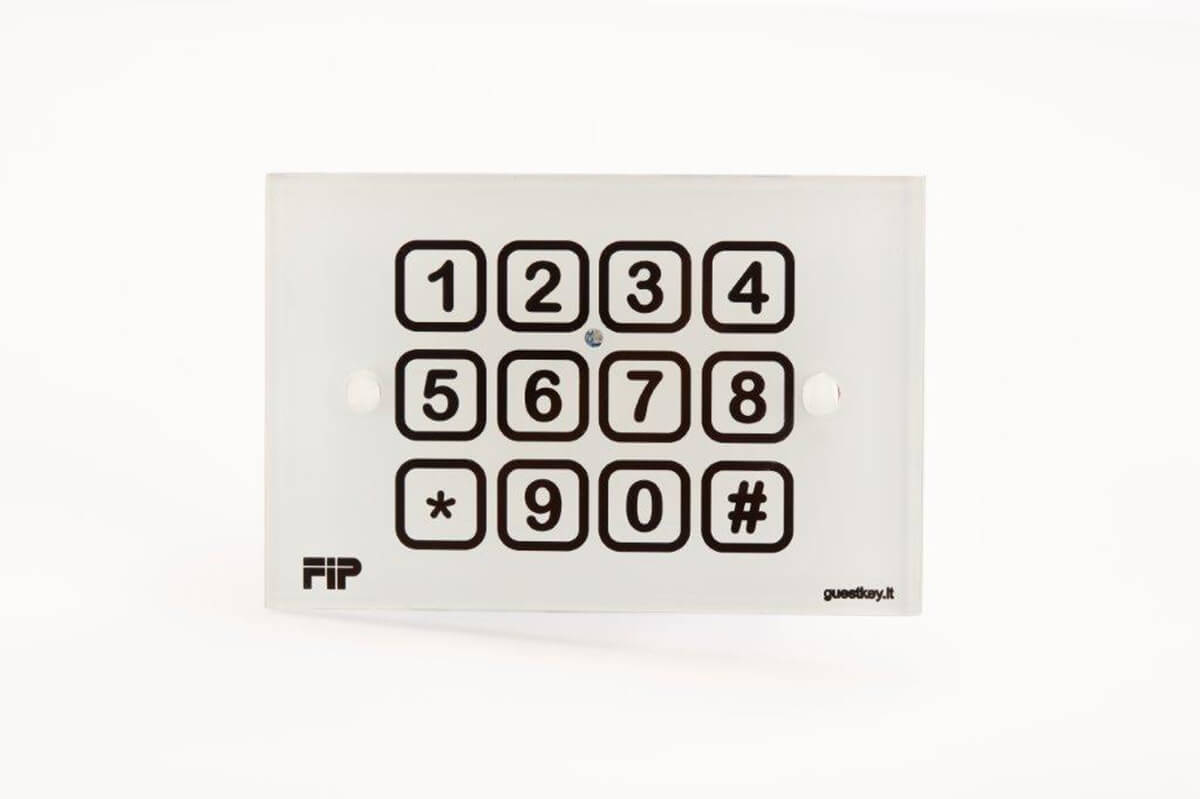 GuestKey is a FIP S.r.l. product
The Guestkey door lock keypad is a professional electronic lock with temporary encrypted codes, a modern system for access management. Easy to use and safe, it gives various advantages to the structures that use it, offering a comfortable and resolute system.
ALL THE ADVANTAGES AND HOW IT WORKS
The electronic keypad for Guestkey locks is the ideal solution for small and large structures. Easy to install, simple and intuitive to use, elegant and professional, it allows easy access to the rooms without the delivery of keys, in the hotel sector it facilitates check-in and check-out giving independence and making the guest experience comfortable and modern. The manager of the structure will simplify the reception and management of the rooms, also obtaining energy savings.
DO NOT HESITATE, CONTACT US
Take advantage of our free non-binding call service, book your call and our specialized reception and information staff will contact you.
GO AHEAD